Not looking for Jslint Developers? Find other types of developers:
View Profile
Freelance Jslint developer in Taipei, Taiwan
PureScript/Haskell/React enthusiast, author of react-google-maps
Tom is a JavaScript expert who has passion in creating reusable UI components with React.js. He also likes to use flux to organize complex business logic using unidirectional data-flow. He has backend experience in node.js and Ruby on Rails. https://www.tomchentw.com/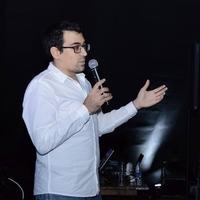 View Profile
Freelance Jslint developer in Beirut, Lebanon
Mobile Software Engineer. Expert in Ionic, iOS and Android
Freelance Software Engineer 5 years in. Worked on around 10 mobile applications, spread out between Native and Hybrid. Designed several backend APIs in the most optimized way possible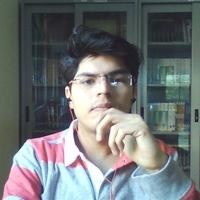 View Profile
Freelance Jslint developer in Munich, Germany
JS Lover || Full Stack Developer || Freelancer
Experience working with Restful APIs,Angular JS,Node JS,J Query,Bootstrap,HTML/CSS,SQL & No-SQL Databases.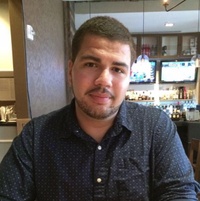 View Profile
Freelance Jslint developer in Malmo, Sweden
Fullstack Developer and Passionate Open Source Engineer
The world of web development is an ongoing and constantly changing mess. However, I enjoy mucking about the mess of it as I believe change is good. I am passionate about building interesting products and actively seek out great startups and inspiring projects. I envision myself as someone who can provide guidance, and vision in building an amazing product while reducing overhead costs. I embrace failure and see this as a growth point. I look forward to all new projects that I work on and give my absolute best effort in making it a great success.
View Profile
Freelance Jslint developer in Kathmandu, Nepal
Entrepreneur | CEO/Co-Founder of Wiseyak Inc. | Analytics Machine Learning & AI | Healthcare
Smart Technology Entrepreneur - Specializing in integration and applications of Machine Learning, NLP and Artificial Intelligence. Over a decade of experience in Application Design and Implementation. Co-Founder/Managing Director of WiseYak Solutions Pvt. Ltd. (www.wiseyak.com) - A smart technology company focused on application of AI, machine learning and analytics in Healthcare and language translation. Over 4+ years of experience as chief software architect - helped EAI Infosys - A beaverton, OR, USA based financial tech provider - to introduce two flagship products. I believe we can achieve anything we set our minds to - through dedication of time and effort - and I believe growth (personal and professional) happens from learning - through new challenges or failures or throug...
View Profile
Freelance Jslint developer in Minsk, Belarus
Web-developer with 7+ years of experience.
Start doing web-development at the age of 16. Since that launched a lot of projects, mostly using Ruby on Rails. CEO of consulting company with 15+ people.
View Profile
Freelance Jslint developer in Ashburn, United States
Get your JavaScript, front-end or PHP problem solved in 30 mins!
JavaScript and front-end developer contracting with top digital agencies in London. If you need help with object-oriented JavaScript, design patterns, custom jQuery plugins, RESTful APIs integration, SASS, CSS3, responsive, touch-enabled devices I can help you. I also have experience with PHP Zend Framework so I can help you with that too. In 2010 I moved to London, UK where I worked full-time in two software companies. Two years ago I started working as a contractor to be more independent and find new challenges in London's digital agencies.
Are You a
Jslint
Developer?
Get paid while making an impact. Become a Codementor for the next wave of makers.
Apply Now