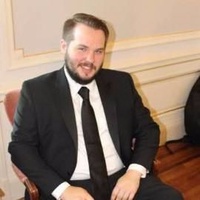 Justin Simpson
I worked to develop the app InstaSize. Initially I worked as the sole developed on the Android project. Later, I helped push out new released for iOS and watched as InstaSize grew to be one of the most downloaded InstaGram related apps. More than 200 million downloads to date.
Worked as the initial developer for the Android version of Say the Same Thing. To the best of my knowledge, the app is no longer available (it may or may not work in the Play Store). I developed the app along side a member of the band OK Go who create the iOS version of the app initially. My some strange chance, the app was the 50 billionth app downloaded from the App Store and was featured in an article from Apple as a result.
Average Rating
5.0
(1 rating)
Friendly and helpful! Good knowledge of Ruby and Rails practices. Able to quickly focus on the task and answered my questions quickly and knowledgeably. Would recommend Justin and work with him again.