Find a mentor

Web Programming

Mobile App Programming

Programming Languages

Data Science /Engineering

Database /Operations

Others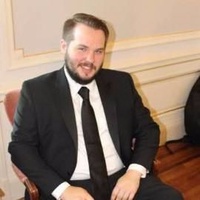 Justin Simpson
Android was the first mobile platform I worked with - and it's been a while, I picked up Android back in the days of 1.5. I've been working with Android pretty much every day since then, I've touched at least 50+ Android apps over my career and I'm looking to keep that number growing.
Rails has been the back-end of the vast majority of applications I've worked on. Apps that I've worked on have received more than 1,000-2,000 requests per second and I developed from scratch the back-end for Canada's largest iBeacon network.
On average I spend 2-3 hours per day working with Unity related projects. I've released multiple mobile games through Unity and feel relatively confident with most Unity use cases, ranging from basic scripting to custom editor modules.
I've worked on a wide variety of iOS projects, implemented killer UIs, developed SDKs and have pretty much done it all (not actually, but I've done a lot). I'm extremely comfortable with developing any type of iOS application - so long as it works within the occasionally strict limitations Apple puts on their apps.
I worked to develop the app InstaSize. Initially I worked as the sole developed on the Android project. Later, I helped push out new released for iOS and watched as InstaSize grew to be one of the most downloaded InstaGram related apps. More than 200 million downloads to date.
Worked as the initial developer for the Android version of Say the Same Thing. To the best of my knowledge, the app is no longer available (it may or may not work in the Play Store). I developed the app along side a member of the band OK Go who create the iOS version of the app initially. My some strange chance, the app was the 50 billionth app downloaded from the App Store and was featured in an article from Apple as a result.
Average Rating
5.0
(1 rating)
Friendly and helpful! Good knowledge of Ruby and Rails practices. Able to quickly focus on the task and answered my questions quickly and knowledgeably. Would recommend Justin and work with him again.