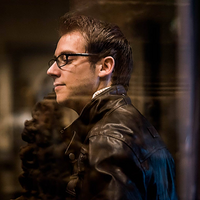 Jordan Réjaud
Software Engineer; Mobile and Backend
$30.00
For every 15 minutes
Hi, I'm Jordan; Freelance Software Engineer based in San Francisco, California. I've architected and developed mobile apps and backends for startups including those in the self-driving car, drone, on-demand, and athletic performance industries. If you have a project you're working on that you'd like to speak about, feel free to reach out.
Github repositories
WearSocket
A wrapper for sending/receiving messages and data changes between Android Wear and Android Mobile.
Onboarder
Onboarding Library for Android
How to access iCloud.com on Android
Because you can do almost anything on Android if you try hard enough Part 1: The Rant If you want to skip the rant and go straight to the solution, then skip to Part 2. A few weeks ago, I lost...
Modern Android NDK Tutorial
This short guide outlines the basics of utilizing the Android NDK to use C or C++ code in your Android App when using Android Studio 2.2+.
Wearables and their place in the Computer Eco-System
How wearables will not supplant smartphones, but compliment them.
Average Rating
5.0
(3 ratings)
Jordan is patient and actually teaches, instead of doing homework for you.