Jesse Boyer aka "JREAM"
Full Stack Developer/DevOps & Course Instructor/+10 Yrs
For every 15 minutes
I love programming. I've been doing it since I was a little boy at 12, I suppose it's just how I think! - Quick List: DevOps, Docker, Provisioning, AWS/GCloud/VPS, Node, REST, Python, PHP and any Framework, Vue, Angular, Ubuntu, Bash, etc. - Custom App Inquiry @ hello@jream.com - Free Lessons @ https://youtube.com/JREAM - Full Training Courses @ https://jream.com - I really enjoy teaching!
Github repositories
design-patterns
Simple examples of Design Patterns with PHP Examples
config-ubuntu
Quickly Setup Ubuntu Desktop or Server with all-in-one Bash Scripts.
How I learned Docker & DevOps
A short journal about my Docker learning experience a few years ago, it's heavily improved and is well worth the study!
Average Rating
5.0
(1 rating)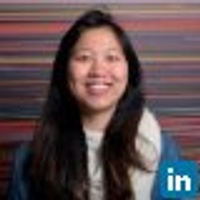 Super nice guy. Tough questions, great sport in helping me troubleshoot some Django.