Not looking for jQuery UI Developers? Find other types of developers: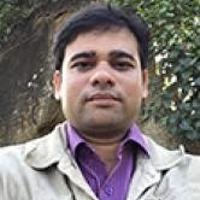 Hire Now
Freelance jQuery UI developer in Bengaluru, India
Sr Front End Developer | HTML | CSS | Javascript | JQuery | Bootstrap | Accessibility | Photoshop | WordPress Theming | SASS | Flexbox
I am to handle bugs related to

Jquery UI

and can provide custom css Override to the look and feel.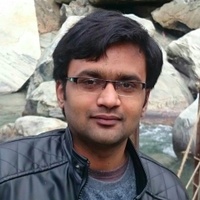 Hire Now
Freelance jQuery UI developer in Pune, India
Former Full-Stack @Zomato.com, Google Summer of Code Participant
Schedule a session here - https://calendly.com/shubham-desale/15min I am an experienced full stack developer with passion for sharing my learnings and insights. I love to work on large scale projects from ground up and have good experience of dealing with modularity, predictability, concurrency, scalability of an app throughout the dev cycle.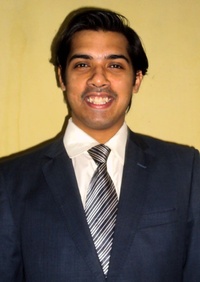 Hire Now
Freelance jQuery UI developer in Howrah, India
Full stack .NET/Classic ASP/Angularjs2 developer
I have more than 5 years experience working with

jquery UI

widgets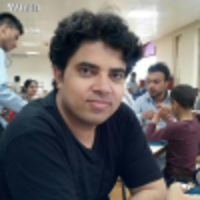 Hire Now
Freelance jQuery UI developer in Rawalpindi, Pakistan
Expert Visual Basic, C# and JavaScript Developer
I am an expert Visual Basic developer with over 15 years of experience. I am highly talented and skilled in problem solving and understanding complex and large code base.
Hire Now
Freelance jQuery UI developer in San Francisco, United States
Friendly, patient coach for Ruby, Python, JavaScript, Go, Data Science, Big Data, AI, Blockchain, Chatbots, React / Angular / Native. Technical co-founder of VC backed big data startup.
Hey all - I've been developing web applications for 12 years and love teaching, whether it is your first time, you're looking to pick up a new skill, or keep up on the latest technologies. I'm happy to advise also on the best courses to take, how to establish your career, what technologies to learn next, and how to get your first application or company started.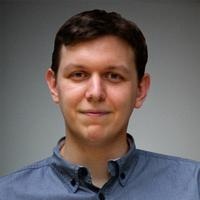 Hire Now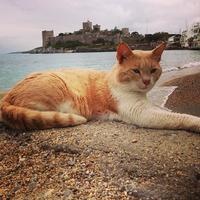 Hire Now
Freelance jQuery UI developer in Vancouver, Canada
Senior Web Developer at ShareDesk
I've had my time with

jQuery UI

and similar jQuery X stuff. (such as jQuery Mobile or other plugins), although I'm not a fan of it but I had to use it for many, many projects when there was no better alternative back then.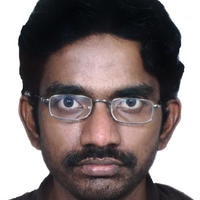 Hire Now
Freelance jQuery UI developer in Hyderabad, India
Workafrolic Engineer who worked at Microsoft and studied at IIT Bombay, India
Worked on 6 JQueryUI Projects Also,Developed my own website using jQuery
Hire Now
Freelance jQuery UI developer in Hyderabad, India
Passionate software developer
I am a very passionate programmer and have been building software for almost 10 years. I love building robust and easily usable software.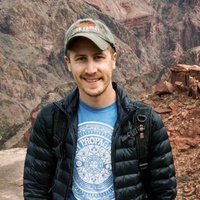 Hire Now
Freelance jQuery UI developer in Lancaster, United States
WordPress / WooCommerce Expert
As a full-time freelance web developer since 2011 I've helped everyone from artists to universities to global corporations. I specialize in WordPress and WooCommerce and am ready to help with features, bug fixes and a fresh perspective to keep you moving forward.
Hire Now
Freelance jQuery UI developer in Mobile, United States
WordPress Core Contributer - Full Stack Expert - PHP|MySQL|JS|jQuery|OOP
Currently David is available only for live sessions (not offline work) - pre-scheduled after 5PM Central Time and weekends. Please select "Message David" - "Schedule Session" to schedule a session. David has been a software engineer since 1986. He is a full stack web developer with a wide range of experience. He is *very* good at figuring out solutions that stump engineers with less experience. David has been a Web Engineer at 10 Up, where he had the honor of working with a world class WordPress development team. With the release of WordPress 4.5 he is proud to add "WordPress core Contributor" to his list of accomplishments. David has been the chief software architect and CTO of 3B Alliance, an SaaS provider focusing on eCommerce and business to business solutions. In this ro...
Hire Now
Freelance jQuery UI developer in Phuket, Thailand
Relax, it's just life ...
AdamGoldman.me Stack of choice: - View layer: React - State handling: Redux - Build: Webpack 2, HMR - Unit testing: Jest - E2E: Nightwatch (Node wrapper for selenium) - Backend: Node on Express - DB: MongoDB - CI: TravisCI - Server: Heroku - VCS: Git, Github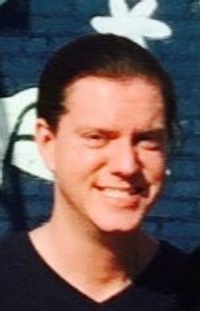 Hire Now
Freelance jQuery UI developer in Rutland, United States
C# .NET, Unity 3D, jQuery, AJAX, Javascript, HTML5, CSS3, Bootstrap, SQL, Entity Framework,Code First developer with 10+ yrs exp
Being a software developer is more than just learning to program in a computer language. I have been a developer for nearly two decades. I have designed several larger web sites from concept to deployment, some high-profile projects. I have served as a Lead Developer or Senior Developer for many years, mentoring other developers and encouraging them to use the latest technologies and best practices. I focus on teaching patterns and reusable methods for designing applications, and reinforcing the need to stay current as new technologies are released. I can give advice on how to focus your learning efforts to target specific types of development positions, and interviewing advice for finding a position within a software company. I have programmed in C++ for about 10 years prior to using C# a...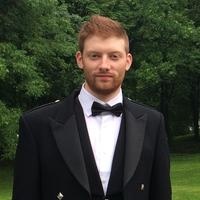 Hire Now
Freelance jQuery UI developer in Camberwell, United Kingdom
CTO at Draft AI | #1 CodeMentor for Python, JS, Node, React for now - still working on the others ;)
I'm a Scotsman living in London. I have over 10 years experience coding. I have a first in Computer Science, worked at one of the top cyber security consultancies and am doing some freelance work alongside my startup. Feel free to schedule a session with me: https://calendly.com/martindavidfoley1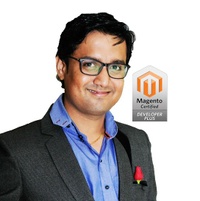 Hire Now
Freelance jQuery UI developer in Ahmedabad, India
Magento Certified Consultant
A Creative, Innovative, Smart working and of course hard working young professional from Ahmedabad-India focused on growing in the field of Information Technology. More than 7 year experience as Software Engineer gives me knowledge about each open source technologies and make me Passionate about Development. This experience shows me all phases of product development life cycle. Expertise in Magento, Ecommerce, Wordpress, Developing, Optimization, Security, Designing makes me Unique. Enthusiastic, Passionate and Vibrant learner who is always wants to learn something new from each person and technology. Always open for opportunities in leadership customer-facing roles (Professional Services, Project Management, etc) or a Technical Operation / Services / R&D lead position, in a world-wide...
Are You a
jQuery UI
Developer?
Get paid while making an impact. Become a Codementor for the next wave of makers.
Apply Now