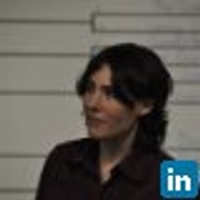 Joy Foster
Self motivated engineer with over 20 years experience in a variety of industries.
$25.00
For every 15 minutes
I am an experienced engineer with expertise is Full-stack development using java, JavaScript, and related technologies. I have experience integrating and developing within a number of data stores including PostgreSQL, MySQL, oracle, hsql, Elastic Search, and others. I prefer back-end work but am versatile as my skills support every part of the stack. I have also had significant experience in management and architecture of development projects.
I have had many years experience as the lead developer and architect of a variety of server side java applications including rest/web-service APIs, web servers, data ingestion services, image processing, Et.
I have been a lead developer on the front end of a variety of web applications based on JavaScript and related frameworks such as ExtJs, YUI, angular, jquery, etc. I have integrated a variety of packages such as Kendo, Cesium, and Janus (Webrtc).
I have used Elastic Search extensively for supporting data driven UIs. I am quite comfortable with efficiency and effectively designing mappings, searches, aggregations, etc.
Average Rating
5.0
(1 rating)
Thanks for the AngularJS help and the clear explanation. I hope to chat again next time I have a problem!