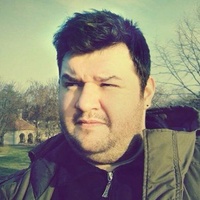 Zarko Jovic - Zak
Full stack WordPress designer & developer
I have been working on many web projects with HTML and CSS. I think I have enough knowledge to transfer it to another person. Except just knowing a technology I am well aware of best practices and I have extensive experience regarding HTML and CSS. Beside regular CSS I am good with css preprocessors like sass or less.
I am an engineer of graphics and design (Master's degree). I have extensive knowledge in this area. Beside knowledge I have experience with all kinds of design and software used for design. I am dedicated to make design that converts.
I am well experienced with WordPress. I know lot about making custom themes. I have mostly worked on corporate and e-commerce web sites. I am a full stack designer/developer, so I can do everything from design through coding and setting up large distributed WP installations. Here is a link to my CV which holds project list I have worked on my own.https://docs.google.com/document/d/1uZKjvxZJ3NwVP8RN51_I9XFnY_UzE7NSOL2CEVFojIo/edit?usp=sharing
Github repositories
pure
Yahoo's Pure CSS (Less version)
Responsive-SASS-add-on-for-_s-theme
Responsive method for the _s theme. Just copy&replace files from sass folder with these files and you are ready to go
How I Learned WordPress & How You Can Learn Best
Just a quick overview of my WordPress learning process, some challenges, and some useful resources I recommend.