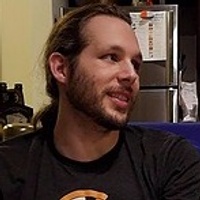 Josiah Berkebile
Hadoop Big Data Cloud Engineer
I have specialized in Big Data technologies, especially Hadoop technologies like Apache Spark, Flume, HBase, HDFS, Hive LLAP, Impala, etc. This career has lead me into developing applications that implement Machine Learning models, predictive algorithms, NLP algorithms, and ingest large datasets. I'm very well versed in concurrent and parallel programming and am really good with both Object Oriented as well as Functional programming approaches. I really love teaching people and sharing my knowledge. I promise that in the time that I spend mentoring you, I will pour into you as much of my knowledge as I can to give you the best chance possible in the industry.
Overnight Website Challenge
Built a new website for KVC Health Systems in 24 hours.
2014
Client: KVC Health Systems, The Nerdery
Overnight Website Challenge
Built a website in 24 hours for PrincipalsConnect
2017
Client: PrincipalsConnect
The Noob's Prelude to Hadoop: Part 1 - What is "Hadoop"???
The Road Ahead: What This Series Will Cover Any blog on Hadoop needs at least a brief introduction to the… by josiah-b