joshua james
I am self taught and love to work with others thinking of creative solutions to tasks. I am a big fan of learning by doing and love sharing what I can with others.
Average Rating
5.0
(10 ratings)
Aug 2017
Joshua was patient and thorough with me, and he was expertful in WP. Thanks for the help.
Jul 2017
Very grateful for the chance to learn with Joshua. His knowledge of the subject matter is impressive and his passion for teaching is inspiring.
Just wrapped up and incredibly informative deep-dive into process and advanced configuration of WordPress, Foundation 6, SASS and a bit of PHP. Really helped to bridge the gaps in my knowledge and push my horizons. Thanks again, Joshua!
Great insight and advise!
FANTASTIC session working with Joshua on SASS, Gulp and WordPress/Foundation. Couldn't be happier with the way it went down. Joshua definitely has the technical chops and relays his knowledge well. Thanks Joshua!
So so nice, helpful, informative and very considerate with watching the time and not trying to overcharge me. He understood everything I wanted. Also very patient with me considering I'm clueless! Will definitely be using him again :)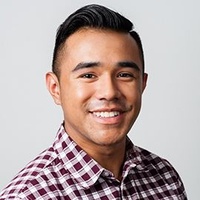 Joshua is the mentor you definitely want to work with. He took time to understand my issue prior to our session, which let us hit the ground running. Got the help I was looking for and look forward to other sessions in the future.
8 Minutes. That's how long it took Josh to diagnose my issue and show me how to fix it. Great mentor, very clear!