Find a mentor

Web Programming

Mobile App Programming

Programming Languages

Data Science /Engineering

Database /Operations

Others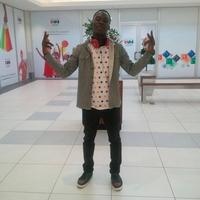 Joshua Aroke
software developer at f12softwares
Experienced Software Engineer with a demonstrated history of working in the computer software industry. Skilled in java, nodejs, Angualrjs, PHP, Mobile Applications, Management, and database design. Strong business development professional with a Bachelor of Technology (B.Tech) focused in Mathematics. Person you will love to share your problems with. I will always have a solution or a way around it. I am good, blessed and I believe you are good too. Like minds will definitely understand themselves. Experience is the best teacher, so we can ride on my dejavu.
Github repositories
ng-mouse-sprite
An angular module for manipulating sprite on mouse move among other mouse event. Also do simple sprite animation
OTP
Playing around with one time password. There is need to generate OTP that is the same in java and nodejs, swift, javascript among others
DRY code vs. WET code
Good programming practices: DRY code and WET code practices.
Android: Kotlin Vs Java by Example (Part 1, Simple Hello world)
Overview of using kotlin to develop android application by example and comparison with java
Sending HTML Email in Nodejs/Express
Learn how to send templated email in nodejs/express using nodemailer, email-templates