Josh Shupack
Expert Ruby and Rails developer
Average Rating
5.0
(38 ratings)
Sep 2017
Josh was a big help to my project and explained each section of code we used to give me a better understanding of what is was doing and why we were using it.
Josh is very knowledgable and easy to work with. He takes time to explain things in detail if they are new concepts to you. He helped me with a Ruby on Rails project that needed to be deployed to Heroku, working through a number of bugs. I would definitely recommend him.
Aug 2017
Josh was awesome, he helped me fix my issue with ease and fast!
Josh is an excellent mentor. Patient, articulate, and truly helps you get a better understanding of your work. He has been very helpful in aiding me with my ruby learning. Highly recommend him!
Jul 2017
Very helpful guy and good with Ruby!
very helpful at dealing with abstract problems in javascript
Jun 2017
Josh is amazing, very helpful and knowledgable. He made it all make sense for me!
explains logic and code structure clearly, cheers
great with JS, D3, jQuery. Clear explanations and great with debugging, cheers
very helpful cheers, very adept in JS, JQuery and D3!
explained code, methodology and syntax very clearly. cheers
Mar 2017
Very helpful. Lots of tips on improving code.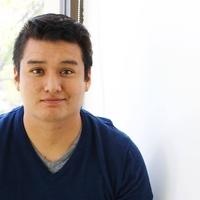 Really helpful! Looking forward to coding more often with Josh.
Feb 2017
Found a helpful resource I wouldn't have found otherwise, even though I ended up not having to solve the problem by the end.