Freelance Joomla 3 Developers Available for Hire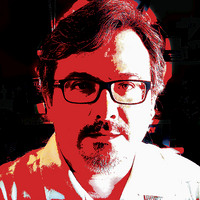 Hire Now
Freelance Joomla 3 developer in Downey, United States
Technologist with 20+ years of experience
Technically, the 12 years experience I have working with Joomla includes all versions, not just version 3. And while my advise for anyone using Joomla! is to move away from the platform as quickly as possible (development of the platform has been dissappointingly slow and stale for years), I totally understand that such a move is not feasible for many. I can help you install Joomla on your own server or on AWS in a highly-available configuration. I can help you figure out why components, modules, and plugins are not working. I can help you make Joomla a bit more responsive. I can also develop modules and plugins or modify existing ones to suit your needs. And I can also help you gain a better understanding of the Joomla platform.
Hire Now
Freelance Joomla 3 developer in New Brunswick, United States
Top Joomla Instructor For Beginners with 7 years experience
I've been creating websites with Joomla since 2007 and I can help anyone learn Joomla. I started teaching people how to use Joomla in 2014 and have over two thousands students from 15 countries that have taken my courses. I'm the go to guy on the web for anyone who wants to learn how to create professional and amazing websites with Joomla with little or no coding experience. I'll teach you all you need to know!
Hire Now
Freelance Joomla 3 developer in Bengaluru, India
Designer and Front End Developer with 8y Exp
Have Built Complete Joomla websites for Media, Marketing and E-Commerce companies
Hire Now
Freelance Joomla 3 developer in Amman, Hashemite Kingdom of Jordan
Web Developer
I am a software engineer with a 5 years of professional experience building web applications for the smallest of small startups, to some of the web's largest sites. Specialties include JavaScript, CSS, HTML, Node.js, PHP, open-source, web performance, and developer advocacy, my current love is JavaScript application. Implementing client-side design patterns using object oriented, asynchronous, and functional programming in Javascript with both bare-metal js and various tool kits and frameworks. Solving complex issues related to browser and network performance, cross-browser and legacy IE compatibility, client-side scaling, data modeling, usability, and testability. In depth experience at one time or another with Node.js, Meteor.js, MongoDB, Angularjs , jQuery, jQuery UI, Backbone.js, Un...
Hire Now
Freelance Joomla 3 developer in London, United Kingdom
I'm a Romanian Web Developer, based in London. I've been involved in Web Development since 2003. At the moment, I'm focused on PHP (WordPress, Joomla, eCommerce solutions), jQuery and HTML/CSS.
Hire Now
Freelance Joomla 3 developer in Quito, Ecuador
Front-End Developer with most than 7 years of experience
Front-End Senior Interface Designer and Developer I am a freelance webdesigner and front-end developer. My web development studio is named Kooltivate. My work is focused in the design and development of websites for small and intermediate bussines in Ecuador, Spain and United States since 2005. Always interested in web trends part of my work is focused in Responsive Design using HTML5, CSS3. My graphic design skills are related with Adobe applications: Photoshop, Illustrator, InDesign and others. In my work I using frameworks like Joomla (expert) and Wordpress to create projects for business firms and non-profit organizations.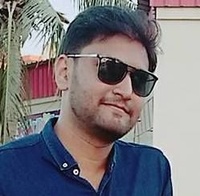 Hire Now
Freelance Joomla 3 developer in Karachi, Pakistan
Full Stack Software Developer
More than 5 years of successful experience in Software/Web development with different technologies. Excellent system and database design, implementation and testing skills. Strategic and sharp work ethics. Ability to Lead Team. Ability to work individually and with the team as well. Self learner. Disciplined structured programming skills with an eye for professional user interfaces. Ability to work under tight deadlines.
Hire Now
Freelance Joomla 3 developer in Birkirkara, Malta
Full Stack PHP developer
Started with LOGO, moved on to VB 4, tried some PASCAL and later on discovered PHP. My current love is a mixture between Laravel and Angular while experimenting with C# on Unity. Main dream is to end up in Silicon Valley, hopefully as a developer ;-)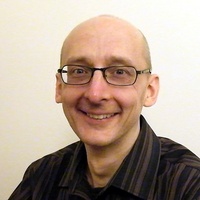 Hire Now
Freelance Joomla 3 developer in Nottingham, United Kingdom
Web developer with graphical flair and a gift for language - Wordpress, Joomla, Drupal
I am a freelance web developer with years of experience in getting projects online. If you're looking for someone who not only has technical skills to build and maintain websites, but can also create attractive graphics and logos and display complex information logically, I can help. As a languages graduate with 5 years' experience working for the web team of a local authority, I can offer you a versatile skill-set and hassle-free management of your website needs. Feel free to get in touch and pick my brain!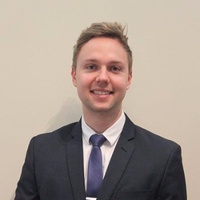 Hire Now
Freelance Joomla 3 developer in Melbourne, Australia
Helping turn your web and app ideas into reality
I have developed websites personally and professionally for a total of 10 years. A teenage hobby turned into a valuable skill. My pragmatic approach to solving problems lends itself to programming and I want to share this mindset with my students My passion of wanting to develop leading edge websites and automate interactions between computers has led me to learn an array of coding languages. Being able to say I have scripted enterprise grade programs and developed commercial data-base driven websites is pretty cool and I hope to help you achieve these things too. I am a problem solver at heart and an Engineer by trade. Primary focus on a professional level: PHP frontend and backend development (includes REST API's on backend, HTML5, CSS3 and jQuery on frontend) Python scripting - scra...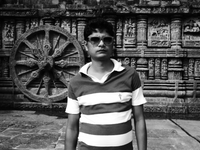 Hire Now
Freelance Joomla 3 developer in Contai, India
8 Yeras Experienced Web Developer Ready To Hire
I am a web developer for last 7 years in php, wordpress, joomla, Drupal, HTML,xHTML, javascript, jQuery and work independently, efficiently, and to a high standard.
Are You a
Joomla 3
Developer?
Get paid while making an impact. Become a Codementor for the next wave of makers.
Apply Now