Find a mentor

Web Programming

Mobile App Programming

Programming Languages

Data Science /Engineering

Database /Operations

Others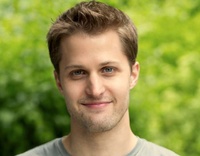 Jon Kent
New to CodeMentor, native english speaker, senior designer and developer with 7+ years in mobile, shipped multiple apps, degree in Computer Science, makes terrible puns.
For every 15 minutes
My focus for the past few years has been on iOS. I'm strong with design and development. I have experience with Objective-C, Swift, Push Notifications, Auto-Layout, Constraints, Storyboarding, Audio, Bluetooth, In-App Purchases, Location Services, REST web API's, JSON parsing, Facebook, Instagram, Twitter, Parse, Firebase, authentication, debugging, analytics, deployment, app store guidance, and much more. I have free popular source code on my GitHub that has been downloaded thousands of times. I have a rich background in tech. Graduated in computer science, shipped multiple apps, worked at Microsoft, ran my own app startup. I'm able to relate and convey concepts easily to people with no coding experience. My passion is creating intuitive, delightful mobile apps that make people's lives better. I'm newer to CodeMentor so I don't have as long of a review history here, but I'm no less helpful :) I'm here to help!
12
Swift language
12
iOS
9
Storyboard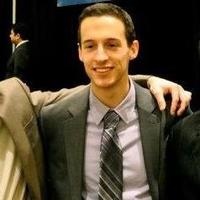 5
Constraints
4
Autolayout
4
Objc
Github repositories
SideMenu
Simple side menu control for iOS in Swift inspired by Facebook. Right and Left sides. No coding required. iOS 8+.
VerticalSlider
VerticalSlider is a vertical slider control for iOS in Swift.
Average Rating
5.0
(22 ratings)
I am a rookie programmer and Jon was friendly, knowledgeable , and helpful
Jon is the best. He's great at finding issues, solving them, and explaining everything along the way.
Quickly understood the issue and solved it. More importantly, he was great at illustrating how to think about writing clean code.
I give Jon my highest recommendation. It was a tough problem for me and he was able to solve the problem with signing certificate. He is polite and patient. I give him my highest recommendation.
He's got a good eye for my typos.
Jon was great. Not only did he solve my problem, but he taught me a bunch of new tips and tricks along the way. Highly recommended!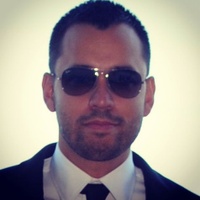 Awesome mentor! Jon has really helped me connect the dots on concepts that have troubled me in the past.
Jon was a great help! Took the time to explain everything thoroughly and was very good a solving complex problems in the 3rd party library we were installing.
VERY helpful and informative
Jon was on point with all his information. I wasn't looking for someone to write my code for me but I was looking for a great mentor to help me understand and tackle my problem of a unique animation transition I found in Apple's Message app. Jon gave me several solutions on how to tackle my problem and suggested the best solution would probably be creating my own custom animation transitions to mimic the same effect. He answered all my questions and went into detail on how he previously tackled the same thing. Definitely will reach out to again.
VIEW MORE REVIEWS