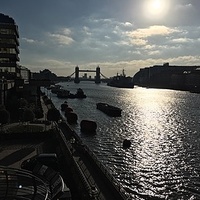 Jonatan Sundqvist
Average Rating
5.0
(36 ratings)
May 2018
Apr 2018
Great job of explaining parts of my code I wanted to alter
Mar 2018
He is very friendly and helpful person. I like the way he teaches and helped me. Thank you! Jonatan.
Feb 2018
Jonathan did a great job explaining to me where I was going wrong and resolved my issue quickly.
thank you for all your help
Great job at helping me find a answer to my question.
Jonatan, did a great job at helping me find a solution to my problems.
Very helpful. Knows what he's doing and is cooperative with what you are needing.
Dec 2017
Great thinking process, clear and precise.
he explained what I need to know clearly. And he prepare what he need to teach me before session begin.
Fantastic and insightful help. Lead me in the right directions on issues, but also taught me how to become a better programmer and student. Very approachable and friendly, and I was always very excited to work with him.
Nov 2017
Very calm, patient, and encouraging. Best tutor I've had.
Splendid he knows solutions to most challenging problems. Very helpful.