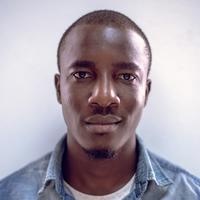 Devy stuff. Full stack Web & Mobile developer with 10+ apps
Do you really think you know strings in Python?
Learn about some beautiful string concepts in Python.
React Native vs Ionic: A Side-by-Side Comparison
React Native vs Ionic? Let's highlight the most important conceptual differences between the two so you can use the right technology for your next project!
Setting up an infallible Bastion node for private instances on AWS using Cloud Formation
Setup a bastion node for your private Ec2 instances
A Dive Into Python Closures and Decorators - Part 2
In previoust post (https://www.codementor.io/moyosore/a-dive-into-python-closures-and-decorators-part-1-9mpr98pgr), we talked about local functions, closures and quickly looked into basic...
Comparing the Performance between Native iOS (Swift) and React-Native
A comparative look at the hard performance between React Native and iOS.
Building A Basic Hacker News Clone with Rails 5
Learn how to build sites like Hacker News and reddit with Rails 5
Creating an Inline Edit Component for Form-Inputs in Angular 2
Improve UX design by creating an inline edit component for form-Inputs using Angular 2.
Enable font anti-aliasing on VS Code (Retina Screens)
This post shows how to enable the anti-aliasing feature of VS Code, just like we have in Sublime Text