Find a mentor

Web Programming

Mobile App Programming

Programming Languages

Data Science /Engineering

Database /Operations

Others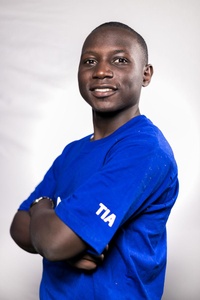 John Paul Seremba
Kickass full stack developer | enthusiast | Android Guru | Javascript junkie | python jedi | Andelan
Not much to share at the moment
Billion dollar tips for every Android developer
Learn about Android design patterns, must know Android Libraries and the Do's and Don'ts of mobile development.
Idiomatic Python. Coding the smart way.
The key characteristic of python is readability. It is of great importance that we leverage on readability, since code is read much more often than it is written.
How to successfully lead a Software Development Team
Growing teams always require the availability of a Senior Developer to play the mentor role. I had to create time to guide members on the best possible solutions they could use. Though sometimes I could tell them to get creative, in order to see how proactive they could be. Most times I could get surprised by the striking creativity of some members. This hence made me realize how much I could indeed learn from my mentees.