Find a mentor

Web Programming

Mobile App Programming

Programming Languages

Data Science /Engineering

Database /Operations

Others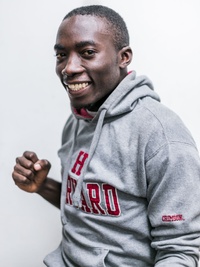 John Kagga
Software Engineer, Writer, community leader, finds joy in seeing others learn and succeed. Thriving to be the best ,
I have a strong passion and commitment towards technology and believe that it can change the way people live and work. I consider learning as a lifelong process which is why I try and learn something new as often as I can. I get even more satisfaction when I pass my newly acquired knowledge on to others. I've realized that this helps us all learn and understand much faster.
Advice to a novice software developer
https://cdn-images-1.medium.com/max/2000/1*-YZhuqLggT5hOnNCHH-cuA.jpeg Credit WallpaperWiki...
How to create a REST API in Python using the Flask Microframework
https://cdn-images-1.medium.com/max/2000/1*WeTVa_Cyfw_KpWpHoeyUcA.png IMAGE CREDIT: Edmond Atto (https://medium.com/@EdmondAtto) An API (Application Programming Interface) can be defined as a...