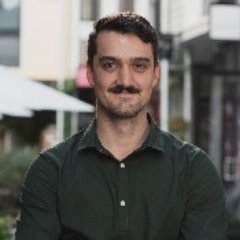 John McKim
Software Developer, Serverless enthusiast, writer, cyclist, terrible gardener.
Github repositories
serverless-emoticon-faceswap
A Serverless Project that Overlays an Emoji on a Face.
johncmckim.github.io
My website
How to build powerful back-ends easily with Serverless
Serverless architectures allow developers to build powerful systems more easily. I built a Slackbot that uses Serverless and AI to replace the faces in an image with emoji.