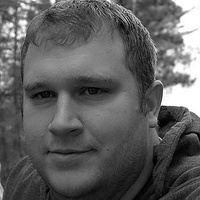 Joel Longanecker
Seasoned .NET developer willing to help!
$10.00
For every 15 minutes
I have been developing with c# professionally since 2008. While I have mostly done web service development professionally, I have done a number of windows forms and windows presentation foundation projects as well. As a hobby, I do game development and game development tools with c#.
I know basic and I'm not afraid to admit it! I haven't had to touch it that much in the last few years, but I still know what I know. While the older basics are pretty primitive compared to what we have these days, that doesn't mean there isn't code out in the wild, and that doesn't mean you can't take a modern approach to writing your code. From OCX to ActiveX, for a long time, it was the way to go. I sincerely hope you don't have to use it, but if you need some help, here I am!
A tool for filtering, searching, sorting, and unmerging MAME arcade games
Github repositories
MameMiner
A graphical tool for building games for your mame install.
Romflow
Romflow is an html5 based game management tool for windows.
Testing, and writing testable code. Part 1
Part one of a short series on writing testable code.
Testing, and writing testable code. Part 2
In my experience there are 3 kinds of tests you can write. A unit test is a test that inspects a method by disconnecting that method and it's class from the rest of the code. An integration test...
Dependency Injection, Simply
My first article for the Codementor community on dependency injection. I am excited to be a part of what goes on here, so read on to get a simple demonstration of what dependency injection can do for you.
Average Rating
5.0
(6 ratings)
C# and VB Guru If something does not work he will go the extra mile to figure it out.
If you actually want to learn step by step, he's the one! I started out with zero experience and I am catching on because of his help. VB.NET and C# he has mastered.
I am new to programming and he explained everything perfectly.