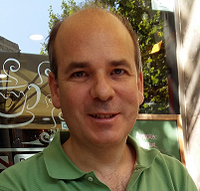 Joe Gurria Celimendiz
Full stack Microsoft web developer
Microsoft full stack web and desktop developer with 20 years experience in major technology consulting organizations. Front-end and back-end web development with ASP.Net. Custom programming.
Developed an own email marketing product with WPF and Web Api using XML and SQL Server.
Worked in technology consulting in major consulting companies. Developed an own product as ISV with full project lifecycle management.
How I learned Xamarin Forms
MVC web API Xamarin Forms UWP ASP.Net XML SQL