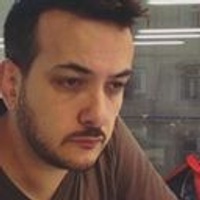 Joao Veira
Mentor/adviser on startups for technical debt prevention. Scrum master, trainer and mentor. Full-stack: Nodejs, Typescript, PHP, Python, Golang, Angular, React.
Managed team up to 6 people to get up server side REST API together with a backend management system, accessed by iOS and Android clients. In 3 months we got our first prototype and won Lisbon Big Apps Vodafone contest. This app is now used internally by big companies that want their employees a simple plafond based app to call Taxis.
Created an automated system to manage big agriculture plantations. This IoT project got in to European Comission world finals in São Paulo Brazil.
Participated on the conversion, of this portal, from proprietary solution to Google cloud based open source.
Startup foundation without technical debt?... maybe
Technical startups usually have a tremendous technical debt, and this "problem" usually, starts from the first moment business partners, with a great idea, start lining up a plan for the great success of their masterpiece.