Freelance Jms Developers Available for Hire
Hire Now
Freelance Jms developer in Warsaw, Poland
Lead engineer with 10+ years development experience & background in delivering training courses
I have been delivering technical training courses for over 7 years on a variety of subjects - I can help by giving full courses, pair programming to help you learn or if you have a specific problem you're trying to solve I'll work with you through it to help you resolve it and understand the solution. Outside of CodeMentor I am a Lead Engineer based in London & SF - I have experience working in large corporations & startups across Java, iOS, JavaScript & Web Technologies. ** If you belong to a group that is underrepresented in tech, and money is an issue, please ask me about reduced rates. **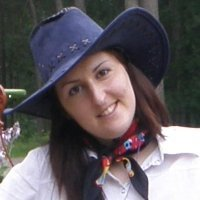 Hire Now
Freelance Jms developer in Ashburn, United States
Senior Software Development Engineer at TIA Technology
Senior Sun Certified Java Programmer, specialized in J2EE multi-tier architecture applications, experienced in software design and development. Specialties: Java J2EE ( GWT / JSF / ADF 11g / EJB /

JMS

/ JDBC / JSP / Struts 2 / Servlets / SIP Servlets / XML / XSLT / Oracle XSQL / BC4J), Oracle PL/SQL, Webservices (AXIS2 / Oracle), WebDAV, Oracle Advanced Queuing, Oracle E-Business Suite Applications extending with J2EE, Oracle Forms 6i / 9i, Oracle Reportsi 6i / 9i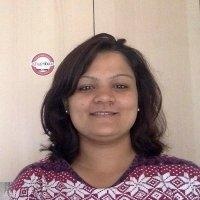 Hire Now
Freelance Jms developer in Indore, India
Senior Architect | Ex VP Goldman Sachs | Founder Systango - London Based Digital Agency
I specialise in the design and architecture of enterprise and mobile applications. I have more than 10 years of experience in application design, development, and delivery in the investment banking and financial services sector, various startups I am involved in CTO capacity and my own IT consultancy Systango where I advise clients and run their projects. I develop and code solutions in a way that brings significant impact to the business operation. I work with very high focus on development quality, collaboration, and believe in establishing process maturity with repeatable development and code review practices. Having worked in United Kingdom for 10 years, with clients all over the globe (US, France, Australia etc) I am very skilled in working in and guiding global, multi-cultural...
Hire Now
Freelance Jms developer in Hyderabad, India
Hire Now
Freelance Jms developer in Seattle, United States
Full-Stack Developer, Architect, Designer, and Agile Trainer
I have 20 years experience as a full-stack developer, architect, and designer. I cofounded a company that specializes in cloud-based mobile apps for the enterprise. I've trained and coached hundreds of Fortune 500 technical employees in software engineering best practices, tooling, and agile best practices. I've also taught Java and C programming at University of Washington, Seattle. I've designed, developed, and distributed apps using platforms and frameworks such as Java SE, Java EE, iOS, and Android. https://johnboyer.me
Hire Now
Freelance Jms developer in Edenderry, Ireland
Senior Software Developer / Team Lead
Claudio is a focused and organized Professional. He always seeks to improve himself on what he doing, for producing result with better quality for he and for a company where works, because his reputation is important. In the 7 years of professional experience, he has developed freelance projects and project in team. Projects as in Logistics seaport, Analysis Production: newspaper (Communications company) and Oil (Oil Company), Financial System, Management System, automation and control of trains/railways and sites. MBA Project Management. Tools and Methodologies Core Java /PHP: +7 years Hibernate/JPA: +6 years Client – Server (Servlets, JSP, J2EE, Spring): +4 years JUnit, Spock, Selenium, Jasmine: 2 Years C/C++ : 1 year HTML5/ AJAX, CSS3, Javascript (Native): 5 years JavaS...
Hire Now
Freelance Jms developer in New York, United States
Senior Software Engineer at R/GA
Senior Software Engineer with the ability to lead and architect large projects. With over 15 years of working with teams and clients globally. I specialize in authoring API's, web-services and backend server side solutions. Languages: Java, Scala, Ruby, C, C++, Go, Lua, Python, Javascript, SQL, PL-SQL, shell scripting and anything else that comes up. Frameworks and Libraries: Spring, AKKA, Jersey, Jackson, Guice, JPA, JUnit, Boost, Freemarker, Docker, Vagrant, RakNet, Sony Network Platform, Xbox XDK, Xbox Server Platforom, SCE-RT SVO, Medius OS/Servers: Windows, Mac, Linux, Android, Jboss, Tomcat, Apache, CQ5, Oracle, MySQL, SQLite, Redis, Jenkins, TeamCity, Hudson, JIRA, Amazon Web Services (S3, DynamoDB, Elasticache, SQS and SimpleDB), VirtualBox Software: IntelliJ, Eclipse, Spring...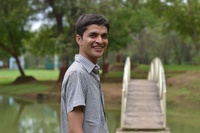 Hire Now
Freelance Jms developer in Ahmedabad, India
Full-stack Developer - Java/J2ee/Spring/Hibernate/MySQL/Ionic/HTML5/Angularjs/Swing/Swt/Hazelcast/Clustering
- 8.5 years of extensive experience in architecture, design and development of distributed systems, client­server solutions, web based applications and desktop applications. - Rich experience in developing Desktop, Mobile, Client Server and Web Based enterprise applications using java and web technologies. - Telecom domain knowledge - radius protocols , satellite communication - Extensive understanding of the Internet protocols - MySQL/MySQL Cluster expert - Android native app developer for more than 3 years - Unix/Linux geek - Experience in requirements specification, technical documents writing - Telecommunications and messaging platforms experience - SEO best practices - Inmemory data grid experience - hazelcast
Hire Now
Freelance Jms developer in Berlin, Germany
Experienced Java developer and DevOps specialist
I'm a Java developer with over 10 years experience. Familiar with other languages such as Python, Ruby, and Clojure. I can support also with DevOps topics, automation, build and deployment, cloud and containers.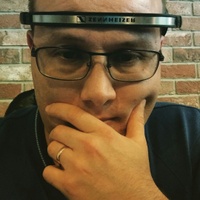 Hire Now
Freelance Jms developer in Ashburn, United States
Researcher, IT entrepreneur & software engineer
Professional software engineer and computer scientist with over 9 years of hands-on experience developing enterprise applications using JVM based languages such as Java and Scala and a variety of databases, both relational and NoSQL. Experienced in working in agile environments, both Scrum or Kanban. Love using Ruby for quick prototyping and Python for scientific work. Supported local IT community. Ph.D. in mathematics.
Hire Now
Freelance Jms developer in Medellín, Colombia
Fullstack Java/JavaScript Developer
+6 years of experience on Sofware Development, entrepreneur, enthusiastic and passionate for learning, personal and professional development, highly responsible, creative, with initiative and determination to assume the challenge and goals proposed by the company with responsibility and high performance.
Hire Now
Freelance Jms developer in São Luís, Brazil
Senior Software Developer (Java)
Ten+ years experienced software developer and systems analyst. Technology and programming languages teacher, expert on Java Platform. Dedicated, studious and really enthusiastic professional, focused on delivering results and entrepreneurial attitude. Causing positive impact on as much people as possible, mainly through technology and education, is my biggest purpose in life. I intend to do that by making use of all technical knowledge I am able to accumulate in practical situations and keeping me surrounded by good people. I really enjoy putting myself to test into new challenger situations and I try to keep constantly searching to work with people and institutions that are in sync with my most appreciated values of ethics, meritocracy, respect for each other, collaborative spirit and mos...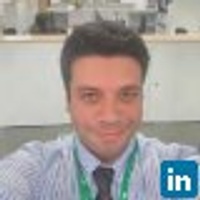 Hire Now
Freelance Jms developer in Athens, Greece
CSM, Lead Architect
Certified ScrumMaster Excellent Knowledge of Java/JEE Excellent Knowledge of Spring framework Excellent Knowledge of Enterprise Architecture Design Specialties: JEE, Spring, Spring Web, Angular, Enterprise Architect, Achi, Hibernate, Weblogic, Oracle, WebShpere, UML, Hibernate, jQuery, KendoUI, JSON, Web-Services, VSphere, Oracle VM, SCRUM, Oracle ESB, ISO 9001, JSF, JMS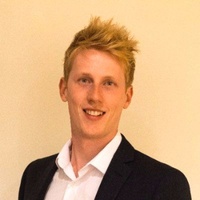 Hire Now
Freelance Jms developer in Wembley, United Kingdom
Test Driven, Expert Lead Software Engineer on a mission to build better software
I love the challenges that come with building Software and love to see the penny drop! I spend my time working on large multi million pound client projects across the UK and have been involved in all aspects of the development lifecycle. I love making a difference!
Hire Now
Freelance Jms developer in Ashburn, United States
Self-employed technical consultant, solution architect and full-stack developer
Bai has over 16 years software engineering experience, including 7 years freelancing and consulting experience. He has significant experience in building large-scale distributed systems, design and implementing of RESTful application architecture, migrating monolithic applications to Microservice architecture, pragmatic agile programming coach etc. He has written lots of blog entries and sample codes to demonstrate the technologies he had used and he is interested in. Some blog entries were referred by Oracle blog portal. He is active in open source communities and he is always trying to introduce the new cutting-edge technologies in his new projects. In 2012, he was invited by Redhat to attend 2012 JBoss User and Developer Conference at Boston and received the 2012 JBoss Community R...
Are You a
Jms
Developer?
Get paid while making an impact. Become a Codementor for the next wave of makers.
Apply Now