Justin
Average Rating
5.0
(24 ratings)
Sep 2015
Always a great help and he will reply quickly!
Jan 2015
Nov 2014
Helped me immensely, quickly solved my problem that been plaguing me for sometime and easily explained what the problem was. Would definitely recommend.
Oct 2014
Very Patient and works quickly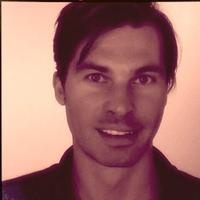 Very good mentor, thanks for all
Mentor was helpful, great mentor!!!
Justin is very knowledgeable, patient, and conscientious. I will definitely go to him in the future, and I highly recommend him to other codementor users.
Justin was very conscientious, precise and quick. A great experience and my first with Codementor.com. Well done!
Sep 2014
He was very patient and explained every step of the logic throughly, thanks again!
Fantastic, I am very much a novice when it comes to writing out a function on my own from scratch but he made it very simple
Justin is the best, as always! Every time I think I have a crisis that is unsolvable, there he is, figuring out the issue step-by-step, diagnosing the bug, fixing it, and helping me learn how to write better code and cleaner code!