Jivan Amara
Strong Back-End Developer with Machine-Learning & GIS skills.
Average Rating
5.0
(2 ratings)
Apr 2018
I've worked with 4 mentors on CM for a couple problems and Jivan was the only one that seemed like he wanted to actually be there. Took the time to listen, didn't get frustrated and really dug in with me(it's currently 1:08am). Will not hesitate to use him in the future!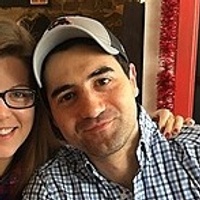 Excellent. Took his time to really walk me through it and help me build a demo Docker file. Highly recommend.