Find a mentor

Web Programming

Mobile App Programming

Programming Languages

Data Science /Engineering

Database /Operations

Others
Jin Ji
Full stack Web/Blockchain Developer
$30.00
For every 15 minutes
Thank you for visiting my profile. I have been working as a web developer for 10 years. I am a full-stack web software engineer .I'm a professional who is easy to talk to and easy to work with. Sometimes I make jokes and people say they are funny. Not only that, but my code is clean, robust, readable, maintainable and highly tested. Testing is the key point in developing any app that's is going to be larger than a basic ToDo list app. I'll be happy to provide you with the best solutions tailored specifically to your business needs. It doesn't matter if you're technical or not, I can communicate the features that your business needs on all levels. I constantly improve my technical skills by following the latest news, watching screencasts, attending conferences. Availability is the key. I'm available to work on any day of the week and if sometimes I'm not, I will be giving you a lot of notifications of that. I have worked with plenty of clients around the globe launching successful projects and have had no problems scheduling a good time that would work for both of us. My Word: -Impossible is a word to be found only in the dictionary of fools -I don't trust words, I trust Actions My Goals: -Top developer in the world Some tools, standards and frameworks I use in my work: - PHP , Laravel, CodeIgniter OOP MVC Design Patterns - MySQL, MongoDB - JavaScript - Node.js - AngularJs - jQuery - composer - GIT - REST API - Blockchain - Smart Contract Development - Etherium - Solidity - Web3.js - Bitcoin - AWS I truly believe there is no such thing as bug free code, there is such thing as automated tests coverage. Automated tests are to ensure that features of your app do what they're intended to do. If you're an online store, imagine a situation when charging a customer would trigger a charge for the amount way bigger than it should be. Or even worse, charging wrong customer. Can you afford a bug? Definitely no, but code that is not covered by automated tests can easily be broken in such a way. Thanks for stepping by,
MLM(Multi-level Marketing) Project
Average Rating
5.0
(6 ratings)
Very helpful with Remix Solidity, did not stop until solution resolved.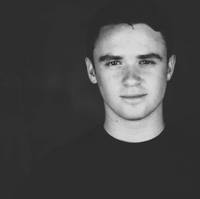 Very solid. Knows his stuff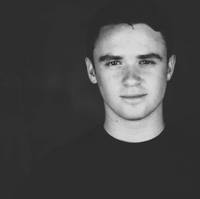 Very talented, and quick!
I was a little worried when it took longer than I'd hoped, but he stuck with me and fixed the issue. He stayed positive and polite.
Hi was friendly and help me resolve some main issues with my app quickly.