Find a mentor

Web Programming

Mobile App Programming

Programming Languages

Data Science /Engineering

Database /Operations

Others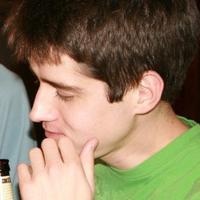 Jim Kogler
Modern Web Application Architecture
Modern web development would be difficult without the pleasures of tools like LESS or SASS.
I know the source code of Backbone inside and out, and I'm experienced with common pitfalls like memory leaks, zombie views, and event delegation gotchas.
The magic of AngularJS is that it's incredibly easy to get things developing, but its complexity can end in some tricky bugs.
Deploying a Javascript application is easier than ever if you know how much AWS can provide for you.
Modern frameworks from Vue and Mithril to older reliable frameworks like Ember, Angular, and Backbone.
Grunt
- 2 years experience
I've written tutorials on writing Grunt plugins and built complex Grunt scripts from scratch on a handful of occasions. It's a powerful tool that can help you with any programmatic task you can imagine.
Newer than Grunt and now arguably more popular, it also adds a little intricacy with its focus on streaming.
I've worked exclusively with Javascript for most of my professional career. I was around for the rise of Angular, have kept up with the developments of React and its ecosystem, and also have in-depth knowledge of operational tools like Grunt and Gulp.