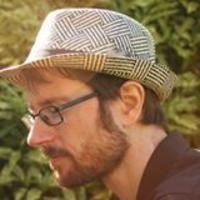 James Ellis-Jones
CTO and full stack/CMS developer on MS stack, 22 years experience
$25.00
For every 15 minutes
I've worked as a CTO, in agencies, and as a one man solutions shop for small businesses. I've used 2 commercial CMSs and built 2 of my own. Very experienced developer from hardcore search algorithms to building jQuery plugins for responsive design. Just started a project to market the second CMS I wrote commercially - currently converting it to ASP.Net Core. Currently tech mentoring startups at Microsoft Ventures London.
Average Rating
4.8
(6 ratings)
excellent again, James is quick to grasp the requirements and just as quick with a fix. Top job, many thanks
Very helpful and patience, has really good ability to think around tricky issues. top job!
Very helpful and gave me something i could use. Top job.
James is extremely helpful and has an in-depth knowledge of entity framework and MVC. Very fast at explaining what you don't understand and efficient!
Excellent, pleasure to deal, he was patient as i am a novice, which is important for my confidence and he dealt with the issue swiftly and efficiently. top job!