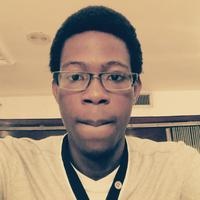 Jihdeh
Average Rating
5.0
(89 ratings)
Feb 2018
Amazing! Helped track down a crazy bug - very fortunate to have his help!
Jihdeh is very helpful and patient, I strongly recommend him for any react native question
Jan 2018
Great mentor, went down the rabbit hole with me and helped find a solution to my issue. Would definitely look for him next time I need help.
Extraordinary mentor. Top gun.
Super knowledgable, patient, communicative and genial. A mentee couldn't ask for anything more.
Dec 2017
Awesome mentor with React Native knowledge.
Awesome help again A++++++
Oct 2017
Great clear help - You can tell he feels at home with React!
Aug 2017
Was excellent in understanding my problem, and walking me through it and solving it.
Jun 2017
Great help with React.js and Redux!
Apr 2017