Not looking for Jetty Developers? Find other types of developers:
View Profile
Freelance Jetty developer in Jaipur, India
Technical Architect, Software Engineer/Developer, and a Roboticist with passion for Knowledge Flow
Lets connect and start discussing about your doubts/questions.. Intro: I am a Software Engineer/Developer with 6+ Years experience in Software Development. My experience and expertise make me a good Technical Architect along with an engineer. I have mostly worked on web/server softwares, middlewares and applications. I have acquired expertise and good experince with following - Specialties (Software/Programming): - Angular 2/4 - Java, Python, Javascript/Typescript, C++ - Messaging, REST, Network Programming(TCP/UDP), Netty, API/SPI Libraries. - RPC (Cross platform, cross language) - Serialization/Deserialization: XML, JSON, Messagepack, YAML - OrientDB, PostgreSQL - Web: NodeJS, Cordova/Phonegap, Canvas/WebGL programming in Javascript, HTML, CSS(Basic) - Designing Performant, Low latenc...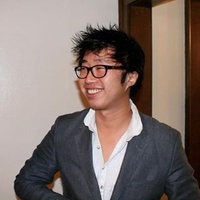 View Profile
Freelance Jetty developer in Burlington, Canada
Fullstack Development Consultant and Entrepreneur
Full stack developer with 10+ years of experience. I have worked in a variety engineering roles (dev, lead, manager) at Zynga, Google and various startups. Currently co-founder of a web/mobile development consultancy: https://leanrocket.io I focus on creating value through high quality products. When tackling new problems, I take the time to effectively communicate and understand potential users and other stakeholders, then clearly define objectives and metrics for success. I execute quickly by prioritizing and cutting features to perfectly align with business needs, while architecting solutions that are maintainable, extensible and scalable. Specialties: startup marketing and growth hacking, team building/hiring, API design, web development, service oriented architecture, dev-ops, d...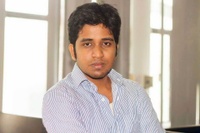 View Profile
Freelance Jetty developer in Colombo, Sri Lanka
Full Stack Developer
Make complex things simple. I am here to help you and in turn hopefully learn something from you.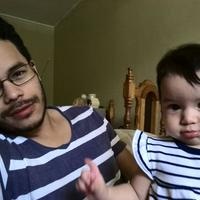 View Profile
Freelance Jetty developer in Tegucigalpa, Honduras
Web / Mobile developer @ CODE STORE
4+ years creating web applications. Love photography!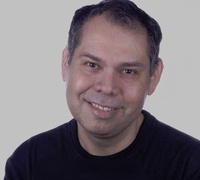 View Profile
Freelance Jetty developer in San Mateo, United States
Devops fanatic with 18+ years of overall experience
DevOps hacker. Love to create infrastructure as automation. http://blog.serverbooter.com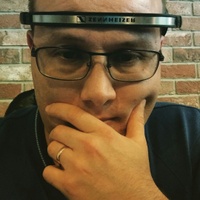 View Profile
Freelance Jetty developer in Tver, Russia
Researcher, IT entrepreneur & software engineer
Professional software engineer and computer scientist with over 9 years of hands-on experience developing enterprise applications using JVM based languages such as Java and Scala and a variety of databases, both relational and NoSQL. Experienced in working in agile environments, both Scrum or Kanban. Love using Ruby for quick prototyping and Python for scientific work. Supported local IT community. Ph.D. in mathematics.
View Profile
Freelance Jetty developer in Singapore, Singapore
Data Science | Data Engineering | Architecture | Web Development | Python | Java "Scala| R
I have worked on the web and big data projects. Helped organisations to build ETL tools and data science pipelines using JVM based languages and Hadoop ecosystem. I have also worked on REST based architectures and build systems to handle thousands of requests.
View Profile
Freelance Jetty developer in Portland, United States
Full Stack Explorer
I'm an experienced full-stack engineer who loves to talk and think about problems in code. I've switched between multiple stacks in my professional career, which has led me to adopt a language-agnostic attitude and a generalist approach (aka googling, often) when solving problems. It's also made me a believer in constant learning, so I'm always reading programming blogs or books and pursuing more formal theoretical education.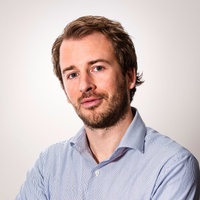 View Profile
Freelance Jetty developer in Naarden, Netherlands
Full-stack software engineer
In my world anything is possible and my goal is always to create an awesome user experience. With 20 years of experience in software engineering I've acquired the skills and knowledge necessary to manage and execute most types of software projects. My specialities are: - Full-stack software development, primary in Java and JS - UX and UI engineering - Lean and Agile (Scrum, XP) - Collaboration and communication - Lead engineers and build strong teams My career in software development started with me creating web pages and building small applications for the local businesses while studying. From there I moved into consultancy, implementing software solutions as well as advising clients on how to increase business value through software improvements. I've since then consulted at small com...
View Profile
View Profile
Freelance Jetty developer in Berlin, Germany
Experienced Java developer and DevOps specialist
I'm a Java developer with over 10 years experience. Familiar with other languages such as Python, Ruby, and Clojure. I can support also with DevOps topics, automation, build and deployment, cloud and containers.
View Profile
Freelance Jetty developer in Guarapuava, Brazil
Senior Software Developer
Developed backend services in several domains such as Real-time Bidding, Web Crawling, Social Media Archiving, e-Commerce and Life & Health Insurance. A generalist with a deep knowledge of Java and its open source ecosystem. Focused on solutions with good design principles, clean and tested code. Highly committed to the product releases and its quality. Enjoy working with a dynamic, collaborative and energetic engineering team. Always willing to help and love to form and share opinions about technology based on practical work.
View Profile
Freelance Jetty developer in Tel Aviv, Israel
Senior Software Engineer at Wix.com
Full of enthusiasm for innovation, and passionate about the way technology and creativity can provide a solution for complex business problems. Possess an extensive, in-depth knowledge and experience with proven achievements in developing, designing, managing, and leading large scale enterprise application software projects. Able to take any idea from a coffee shop napkin sketch to a product. * Energetic and out of the box thinker. * Capable of quick self-instruction in technologies, programming languages, and applications. Specialties: Proven experience in designing, implementing, and leading - robust, scalable, high-frequency, high-throughput, low-latency enterprise server applications. Skills ● Full stack web development. Familiarity with a variety of opensource framework...
View Profile
Freelance Jetty developer in Larnaca, Cyprus
Are You a
Jetty
Developer?
Get paid while making an impact. Become a Codementor for the next wave of makers.
Apply Now