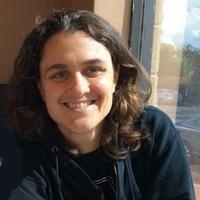 Experienced Full-Stack Web Developer
Average Rating
5.0
(1323 ratings)
May 2018
Jess is the best! She can literally solve any problem thrown at her. A genius indeed.
Thank you so much! And I learned something new!
Jess is an incredible mentor - smart, passionate, patient and an enjoyable person to work with.
very helpful and friendly! :)
Apr 2018
Helpful and accommodating!
Jessamyn is very knowledgable and patient. She explains things step by step and provides excellent resources.
Jessamyn is patient and easy to work with.
I'll be requesting services for Python again I'm sure!
Exellent excellent! a pro through and through, I had some initial code that was given to me by some original developers that wasn't written very well, and jessa was able to navigate and fix their code. she was able to accomplish in one hour, what some other developers took months to make
I love that Jessamyn not only tells you what to do but how to think. She wants you to understand the underlying principles and does that with straight-forward language. Very helpful and nice to talk to.
Awesome Mentor! Very helpful in my NodeJS project. Will be using her again!
Mar 2018