Jeremy Metz
Image & data analysis specialist, Python Expert
$30.00
For every 15 minutes
Works in image analysis at a leading UK university. Strong background in physical simulation and numerical techniques. Formal training includes C++ for numerical simulation, Matlab, Python, and more recently JS (Node.js) for a wide range of applications and domains. Core expertise in image and data analysis, UX, and data visualisation.
4
Python
I have worked in the Physical and Biological sciences at doctoral and post-doctoral level for over 12 years using a range of programming languages for data analysis and numerical simulations.
Matlab has been my core programming tool on a number of publication-quality projects during my PhD and Post-Doctoral periods.
Average Rating
5.0
(12 ratings)
Jeremy easily understood the problem I was trying to solve and was quick to help implement a solution. We reviewed the solution together and he answered all my questions regarding the code functionality and the methods we used. I would use his help again in the future.
had multiple ways to address the problem at hand and very knowledgeable.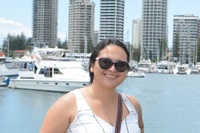 Jeremy was great. He is friendly, knows a lot, and explained to me what I needed and more, he made suggestions on how to do other aspects related to the task at hand. Will definitely get in contact again.
Outstanding work. Came in quick and under budget. How could anyone ask for more. Thanks so much!
performs simple tasks real fast.
Jeremy understands complex problems and solvees it with lightning fast speed and efficiency. ty so much!