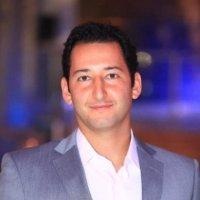 jeremy Souffir
.NET Web developer with 10 years of xp
$20.00
For every 15 minutes
Highly skilled Senior Web Designer and Software developer, has over 10 year of experience in .NET and Microsoft Technologies, Specialize in building designing and implementing complex application from scratch, has a background in leading development team and managing ongoing information system.
Jerusalem (+02:00)
French, Hebrew, English
Hi, I am a full stack engineer with 10 years experience working with the technologies listed. I love helping other people become better at what they're doing. focusing on .NET enterprise architecture, Web applications and all around solutions to coding problems.
I'm a developer who is completely in love with web technology and everything surrounding it. My main areas of expertise are HTML/CSS, JavaScript and most importantly AngularJS. Let's have some fun!
I'm a developer who is completely in love with web technology and everything surrounding it. My main areas of expertise are HTML/CSS, JavaScript and most importantly AngularJS. Let's have some fun!