Jeffrey Bergier
Experienced Teacher, iOS Developer, UX Designer.
Average Rating
5.0
(11 ratings)
Nov 2017
This is my second project with Jeffery. He heped me with an issue I was haveing with an iOS app. I needed a solution for a complicated network call that left me a bit stumped. I had a great experience with Jeffery, he's an excellent communicator. My problem was quickly solved and I am continually impressed by him.
Apr 2017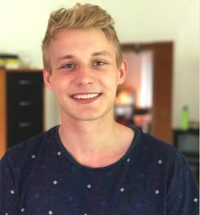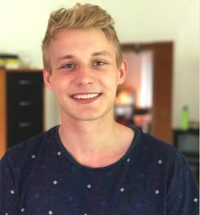 Jeff has a unique way of mentoring. He keeps a mix of 'telling me what to do to achieve my goals' and 'explaining me why i have to do it this way' - which is just great! We did a long session, i learned a lot and non of the time feels wasted. We also had a free-start-call in which we talked about the project and how to get there. - already scheduled my next session, highly recommended mentor!
Feb 2017
Jeffery helped me with a very complicated issue I was having with realm and iOS. I was impressed with how well he was able to quickly understand my project and find where my errors were and also suggest future improvements. I highly recommend Jeffery because of his vast knowledge and excellent people skills.
Jan 2017
Very helpful, very smart, and great at problem solving. Very recommended!
Dec 2016
Needed help brainstorming mockups for a web project. Jeffrey had some great ideas for UI/layout which i'm now working on implementing. Great mentor!
Oct 2016
Jeffrey actually took the time to research my problem to get context before we started. This made him more effective at helping me to solve my problem + he was able to troubleshoot much more creatively and quickly. Highly recommend Jeffrey!
Awesome Mentor! Takes the time to answer all your questions and makes everything simple and right to the point. Thank you.
Extremely helpful. Great fishing teacher.
Jeff was a fantastic teacher! He helped me solve my problem quickly and efficiently!!