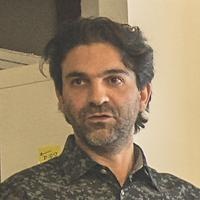 Antonio Bello
iOS developer and more generally polyglot code writer
$15.00
For every 15 minutes
Started with iOS development by creating a digital business card app, which I developed from scratch to AppStore. Since then I've been involved in several other apps development, either as individual developer or part of a remote team. Playing with Swift since it's been announced, and actively using it on all of the projects I'm currently working on.
Using it since I started developing for iOS. Now I tend to prefer swift for new projects, but I still use it and I still consider it a great language
Average Rating
5.0
(9 ratings)
Very nice person who tried very hard to resolve the issues. But was unable to fix the problem in the end.
Awesome mentor and a teacher. Very knowledgeable, friendly and patient. Will book again.
Thanks again for your help and for another great session!
Greatest help I've ever received on here, 10/10, I'd highly recommend Antonio to anyone!
Antonio was very helpful. He is very skilled and also forthcoming about what he does not know. In any case he was very helpful.