Freelance Jdbc Developers Available for Hire
Hire Now
Freelance Jdbc developer in Vero Beach, United States
I went to college (in Canada) to obtain my obtain my degree in "Technologie des ordinateurs" (computer technology engineering) where I learn C/C++ and Java programming primarily. After college, I worked for Newbridge Networks Corp developing web applications in Cold Fusion. I then moved to Miami, in 2000, to continue working with Cold Fusion but as a consultant. I made the transition to Java web application development in 2001 when I went to work for Interval International (my current employer) as a programmer. I've since been promoted to programm/analyst, senior programmer/analyst, and more recently, application architect. The type of systems we develop at Interval International range from public facing membership servicing systems, to call center servicing system, financial syst...
Hire Now
Freelance Jdbc developer in Fortaleza, Brazil
Developer System Analyst
I'm software developer with 3+ years experience. I'm finishing my specialization in Software Engineering.
Hire Now
Freelance Jdbc developer in Copenhagen, Denmark
Senior Java/Web Developer
I'm experienced in developing libraries and frameworks as a wrapper to simplify access databases using JDBC.
Hire Now
Freelance Jdbc developer in Nolensville, United States
Results-oriented software problem solver
I love solving problems. My favorite thing is making somebody's life easier, and there's no such thing as something I'm not willing to tackle (hence the unfortunate WinForms experience). I believe success can only be judged by the end result.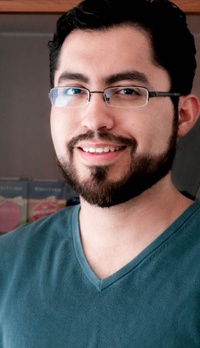 Hire Now
Freelance Jdbc developer in Aurora, United States
Full Stack Java/JavaScript/Mobile Developer
I am a senior full-stack software engineer with ten years of experience developing applications in multiple languages and platforms. Including Java, AngularJS, Node.js, iOS, Ionic.
Hire Now
Freelance Jdbc developer in Ciudad Delicias, Mexico
Backend software developer
I am an experienced developer. I'm more focused on backend, but also develop frontend features when needed. I have worked with different type of projects, from mobile to cloud, and also for a broad kind of domains.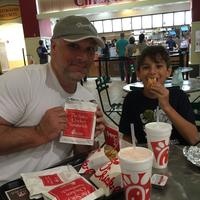 Hire Now
Freelance Jdbc developer in Ashburn, United States
Consultant
Excellent lateral thinker and troubleshooter. Highly experienced Java and database developer. Quick learner, self motivated, professional.
Hire Now
Freelance Jdbc developer in Buenos Aires, Argentina
Versatile and experienced full-stack software developer. Lots of technologies.
Hire Now
Freelance Jdbc developer in Krakow, Poland
Senior Java Developer/Java Trainer
Senior Java Developer with more than 5 years commercial experience. As well as Java Trainer with more than 2.5 years experience. I have taught more than 200 in total and more then 70% of them found themselves in IT industry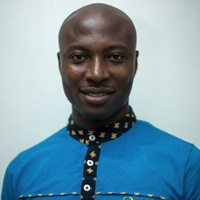 Hire Now
Freelance Jdbc developer in Lagos, Nigeria
Experienced full stack mobile & web engineer, great communicator Passionate in solving and helping other solve problem, with out-of-box solutions.
Fully- committed to designing and developing out-of-box innovative, fast and stable product.
Hire Now
Freelance Jdbc developer in Lake Peekskill, United States
Full Stack Engineer focusing on Node.js, React, AngularJS, BackBoneJS, Javascript, LESS, SASS, Grunt, Webpack, PHP, Java, WebGL
I have over 15 years of development experience for the top names in all the major industries. I love to teach and talk about technology, and I have extensive mentoring experience. I'm friendly and open, and I make an effort to explain topics carefully. I've worked as developer for about 15 years now, and I have a full understanding of all aspects of development (server side, client side, and mobile). I graduated Magna Cum Laude from Vassar College with a degree in computer science in which I received departmental honors. I've worked for many clients in New York including, Nike, IBM, Pfizer, MTV, Chanel, Verizon, Goldman Sachs, Nestle, AARP, and BAM. I've worked with companies in pretty much all of the major industries applicable to development, and I have a deep understanding of the d...
Hire Now
Freelance Jdbc developer in San Salvador, El Salvador
Core Banking Analyst at Scotiabank.
Hire Now
Freelance Jdbc developer in Ashburn, United States
9x Full-stack software engineer
I am a full-stack web developer with vast experience on Spring framework and modern frontend web application development. In my previous positions I have modernized frontend development codebases and architecture decisions to conform industry best practices. I have been the lead contributor to core products on both backend and frontend side of applications. I am an expert on transforming older legacy Java based web applications to more modern Javascript based web development standards, including build processes, testing and frontend application architecture. I also have lots of experience on bringing in automation and smarter way of working. I have introduced and coached DevOps & ChatOps practices as well as development processes, including more formalized code quality measures and more ...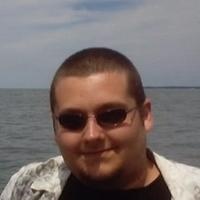 Hire Now
Freelance Jdbc developer in Hot Springs, United States
Web and Software Developer with several long term projects under my belt
Hello! With over 15 years of experience programming in over 14 languages, I'd be happy to mentor, help, and be available for freelance work. I design websites and software solutions for my many clients and I enjoy helping others learn the joys of programming. Not all my expertise are listed, only the ones I feel comfortable helping anyone with. My rates are low because I want you to get more bang for your buck and consider calling on me whenever you need help.
Are You a
Jdbc
Developer?
Get paid while making an impact. Become a Codementor for the next wave of makers.
Apply Now