Freelance Jdbc Developers Available for Hire
Hire Now
Freelance Jdbc developer in Copenhagen, Denmark
Senior Java/Web Developer
I'm experienced in developing libraries and frameworks as a wrapper to simplify access databases using JDBC.
Hire Now
Freelance Jdbc developer in Vero Beach, United States
I went to college (in Canada) to obtain my obtain my degree in "Technologie des ordinateurs" (computer technology engineering) where I learn C/C++ and Java programming primarily. After college, I worked for Newbridge Networks Corp developing web applications in Cold Fusion. I then moved to Miami, in 2000, to continue working with Cold Fusion but as a consultant. I made the transition to Java web application development in 2001 when I went to work for Interval International (my current employer) as a programmer. I've since been promoted to programm/analyst, senior programmer/analyst, and more recently, application architect. The type of systems we develop at Interval International range from public facing membership servicing systems, to call center servicing system, financial syst...
Hire Now
Freelance Jdbc developer in Fortaleza, Brazil
Developer System Analyst
I'm software developer with 3+ years experience. I'm finishing my specialization in Software Engineering.
Hire Now
Freelance Jdbc developer in Hyderabad, India
C/C++ | JAVA / J2EE/ JSF | SQL / PLSQL
Hello , this is Ravinder and I am based out of Hyderabad , India . Iam having masters in computer science and 13+ yrs exp in software development. I can help by giving full courses, pair programming to help you learn or if you have a specific problem you're trying to solve I'll work with you through it to help you resolve it and understand the solution ******************** Technical Expertise **************** # Backend : C/C++ | Java/J2EE # Frontend : HTML/CSS | JavaFX / JSP / JSF / PrimeFaces # Database : Oracle | MySQL | MS SQL |Postgres # Applications : Oracle ERPs # Functional : HR/HCM domain Outside of CodeMentor I am an software applications architect based in India - I have experience working in large scale complex ERP system using 'Oracle' Technologies. *...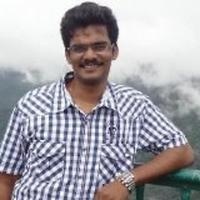 Hire Now
Freelance Jdbc developer in Mumbai, India
Analyst at a Top Notch Bank in the IT domain
** Having over 8 Years of experience in Software development and design ** * Oracle Certified Java Professional - Java SE 6 Programmer. * Completed M101JS Certification , MongoDB for Node.js Developers. * MapR Certified Spark developer – DEV 360 – Apache Spark Essentials. * Involved in Deployment of applications in Application Servers (Cluster) like Glassfish which involved setting up of all configurations related to the application server. * Co-ordinated for setting up of URL-Redirection, Load Balancing and SSL enabling in Apache Web Server * Experienced in handling Databases Oracle9i, 10g, 11g ,MS Sql Server. ** POLICIES ** =================== * If you are dissatisfied with my service in any way, I will refund you in full * I do not generally charge for the "...
Hire Now
Freelance Jdbc developer in Nolensville, United States
Results-oriented software problem solver
I love solving problems. My favorite thing is making somebody's life easier, and there's no such thing as something I'm not willing to tackle (hence the unfortunate WinForms experience). I believe success can only be judged by the end result.
Hire Now
Freelance Jdbc developer in Cagliari, Italy
Polyglot developer
I am a passionate Linux enthusiast turned Software Developer, happy when solving problems in a different/creative way or when troubleshooting freaking bugs. I love C based programming languages, Software Development Tools and Databases. I've worked with several programming languages and explored many technologies so far even though at the moment mainly involved with Java development. Started loving the Mac since 2008 I usually develop and experiment on the Apple ecosystem in my spare time in addition to tinkering with the Raspberry Pi. Specialties: Java, Eclipse, Objective-C, Agile methodologies, continuous integration, web development, scripting languages like: Python, Perl and Bash. Vim and Git fanatic.
Hire Now
Freelance Jdbc developer in Ciudad Delicias, Mexico
Backend software developer
I am an experienced developer. I'm more focused on backend, but also develop frontend features when needed. I have worked with different type of projects, from mobile to cloud, and also for a broad kind of domains.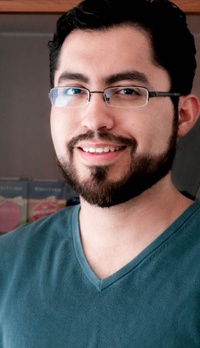 Hire Now
Freelance Jdbc developer in Aurora, United States
Full Stack Java/JavaScript/Mobile Developer
I am a senior full-stack software engineer with ten years of experience developing applications in multiple languages and platforms. Including Java, AngularJS, Node.js, iOS, Ionic.
Hire Now
Freelance Jdbc developer in Monaghan, Ireland
9x Full-stack software engineer
I am a full-stack web developer with vast experience on Spring framework and modern frontend web application development. In my previous positions I have modernized frontend development codebases and architecture decisions to conform industry best practices. I have been the lead contributor to core products on both backend and frontend side of applications. I am an expert on transforming older legacy Java based web applications to more modern Javascript based web development standards, including build processes, testing and frontend application architecture. I also have lots of experience on bringing in automation and smarter way of working. I have introduced and coached DevOps & ChatOps practices as well as development processes, including more formalized code quality measures and more ...
Hire Now
Freelance Jdbc developer in Arlington, United States
Java / Scala help
I can help with anything Java / Scala!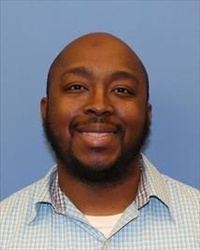 Hire Now
Freelance Jdbc developer in Detroit, United States
Full Stack Engineer(Java, python, Javascript, AWS)
---Problem Solver--- Full-Stack Software Engineer coming from the land of education. I love all things code and make it a mission to become a better developer daily buy building and learning. I take immense pride in being relatable to consumers while also being able to articulate their vision into beautiful web applications. I am flexible as to what technologies are used to build because like any great builder, you should always have a wide range of tools to solve problems.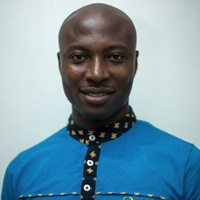 Hire Now
Freelance Jdbc developer in Lagos, Nigeria
Experienced full stack mobile & web engineer, great communicator Passionate in solving and helping other solve problem, with out-of-box solutions.
Fully- committed to designing and developing out-of-box innovative, fast and stable product.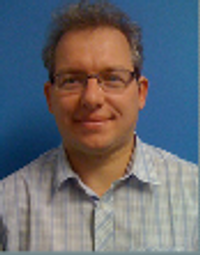 Hire Now
Freelance Jdbc developer in Escondido, United States
Java / Python / CS PhD / EE PhD / former Artificial Intelligence and DB Professor
20+ Years as software developer, software manager, software architect and professor for CS and telecommunication classes. Enjoyed to mentor team members and come up with better solutions but leave enough room for them to come up with a better solution themselves and discuss ideas.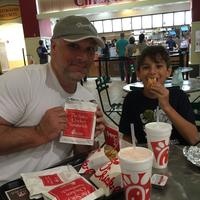 Hire Now
Freelance Jdbc developer in Colchester, United Kingdom
Consultant
Excellent lateral thinker and troubleshooter. Highly experienced Java and database developer. Quick learner, self motivated, professional.
Are You a
Jdbc
Developer?
Get paid while making an impact. Become a Codementor for the next wave of makers.
Apply Now