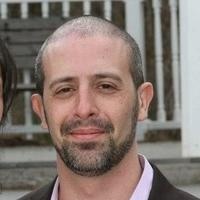 John Daugherty
$25.00
For every 15 minutes
I've been programming for 30 years, 20 of them in a professional environment. I've worked on everything from small back-end ETL programs, to military embedded systems, to web front ends, to desktop applications, to operating systems. My experience ranges from the youngest startups to some of the largest banks, software and consulting institutions. I've worked many different languages ranging from bare metal assembly all the way up to modern C#. These days I mainly concentrate on the Microsoft stack for backend work (along with open source databases), with the standard web front end technologies - HTML, CSS, JS, jQuery, Angular, Bootstrap, etc.
From small systems to very large and secure bank and military systems
Professional C# developer working in the .NET platform since it came out in 2001.
Programmed ASP.NET since it came out, and I've worked on everything from small one-pagers to large enterprise web applications.