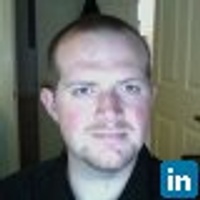 Jonathan Forrider
Living Life, Loving to Code
Average Rating
5.0
(13 ratings)
Apr 2018
Amazing work. One of the fastest collaborators I've worked with! Cannot recommend enough.
Quick and quality work. This guy knows his stuff, and he's incredibly friendly and helpful at that! Highly recommended!
Jan 2018
I didn't get a functioning streaming setup. Tried to charge me for correcting the errors in the installation. I had concerns about the outcome so I will have to hire another developer to fix the issue.
Successfully resolved all my problems. Thank you.
Dec 2017
Very helpful and courteous
Nov 2017
Jonathan was a great help working the job for me. His Python skills came in handy big time and was always willing to go the extra mile and help out with whatever changes I needed to get the job done. Highly recommend!
A few quick pointers from Jonathan got me heading in the right direction. My issues aren't all solved yet, but I'm now well on the way. Thanks
It was a delight working with Jonathan. He was very patient going through the debugging process and finding solutions for the various issues. I learned a lot from him through the session, and I would highly recommend him to anyone needing a code mentor.
After laying out exactly what help I was looking for, Jonathan provided exactly what I needed assistance with. Would defiantly work with him again on future projects.
Sep 2017
Jonathan was very helpful and engaged with component of my project that I had been struggling with.