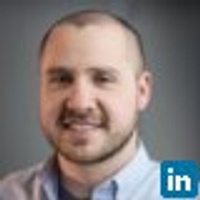 Jason Barry
Engineer turned entrepreneur, helpful in all things technology -- from development and infrastructure to system and product design.
For every 15 minutes
I bring a high level of detail and passion to everything on work on. I love working with startups and small businesses to help them find the best path for their success. This is mostly done through technology strategy. I can help at high-level design with systems and architecture for scaling and growth or I can roll up my sleeves and help develop key features of a product. Whatever it takes to make people successful with their technology endeavors.
Github repositories
argyle
Rails helper for easily adding Plaid using Plaid Link
ember-template
Ember.js application using Sinatra and integrated rake-pipeline
Average Rating
5.0
(1 rating)
Jason did an incredible job with a critical problem I had related to the server side and deployment of my app. He was very helpful and patient considering the rush of the situation. I will highly recommend him