Find a mentor

Web Programming

Mobile App Programming

Programming Languages

Data Science /Engineering

Database /Operations

Others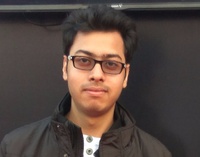 Jayaditya Gupta
Google Summer of Code 2016 Student. Google Codein Mentor. C++, JavaScript, Python, Qt Developer for over 3 years. Security Enthusiast.
Buffer overflow vulnerability
Stack overflow and Buffer overflow are very interesting vulnerabilities, basically if exploited correctly; Hacker could gain complete acces...
Do you really think you know strings in Python?
Learn about some beautiful string concepts in Python.
Idiomatic Python. Coding the smart way.
The key characteristic of python is readability. It is of great importance that we leverage on readability, since code is read much more often than it is written.
Analyzing 1000+ Greek Wines With Python
Do you like wine ? Do you like web scraping ? Do you like web scraping and wine ? In this post I'll play with the data I scraped from a major wine e-shop, using standard Python libraries.
How to Become a Data Scientist Without a Degree
This article will explore what it's like to be a Data Scientist, the skillset required, and how to acquire these skills using mostly free or cheap online resources.
How I made a talking emoji using regular emojis and JavaScript
In this article, I will walk you through how I created an animated talking emoji using JavaScript and the Twitter emoji library.
Building a Spotify-Lyrics GUI application for Linux
A basic GUI application to display the lyrics of the song being played on the Spotify app for Linux systems