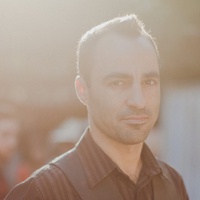 Jay
$12.00
For every 15 minutes
3
Swift
Most of the websites I've build in the past 5 or so years have been WordPress sites. I've done everything from custom templates, to customizations and fixes.
Github repositories
RGB-Sliders
Thinkful testing.
Average Rating
5.0
(6 ratings)
Phenomenal. Answered everything calmly and professionally, and was really patient with me as I worked on my first ever IOS app. Would definitely recommend to anyone and will definitely be working with him in the future.
Jay put a lot of time preparing for the session, and really did a great job explaining how the code worked. He thoroughly explained each line of the code, and gave great ideas on how to improve functionality in the future. I would definitely recommend Jay for any Swift needs!
Jay was quick to identify the problem and lead me to fix the errors. Awesome mentor!
Jay was excellent at explaining what the code was doing, and showing me what the simplest solution would be for my needs. He also gave some other viable options in case my needs became more complex. Would highly recommend Jay for any of your iOS/Swift needs.
Great guy! Easy to work with and eager to learn.