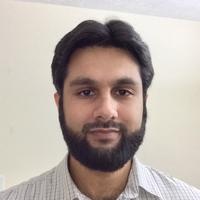 Jawwad Ahmad
Swift Mentor, Tech Editor at RayWenderlich.com
$30.00
For every 15 minutes
I've been using Swift since its release and have 5 years of iOS and 10 years of development experience. I enjoy mentoring and was the founder of the NYC iOS Study Group and the Atlanta iOS Study Group. I am also part of the editorial team at RayWenderlich.com www.raywenderlich.com/about#jahmad
I have been working with Swift since it was released.
I have about 4 years of experience working on a variety of iOS Apps. One of the more well-known apps I have worked on is Gate Guru: https://itunes.apple.com/us/app/gateguru-airport-info-flight/id326862399?mt=8 I also have experience in the development of REST APIs in Ruby on Rails. (I also have about a year of experience with Android development.)
I have expert level proficiency with git
Average Rating
5.0
(1 rating)
Jawwad has an excellent understanding of writing swift for iOS. He helped advance some of my architecture by first reviewing my code, and then teaching me some components of Swift that were new to me.