Not looking for Javascript plugins Developers? Find other types of developers: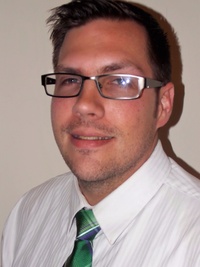 Hire Now
Freelance Javascript plugins developer in Stone Mountain, United States
Senior Developer and Solution Architect who is excellent at understanding the client needs and leads teams to build extensible and maintainable solutions.
I spend my time working with clients and developers to build stable, scalable applications that exceed the client expectations. I became a software developer because I truly enjoy writing code, and problem solving. I am driven by the challenge of complex issues. Taking on a task that others have said is not possible motivates me. I also have a passion for mentoring new developers to help build the future developer community. Anytime I have the opportunity to mentor someone, I make sure to share with them the importance of sharing their knowledge with the team and the community.
Hire Now
Freelance Javascript plugins developer in Ohrid, Macedonia
Senior JavaScript Engineer at Upwork
I love working on modern and powerful web applications. Also, I am constantly trying to keep up-to-date with the latest trends, technologies and software development best practices. In my professional career as software engineer I am lucky enough to be part of and contribute to challenging projects and collaborate with large agile teams.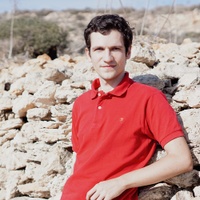 Hire Now
Freelance Javascript plugins developer in Beiuș, Romania
Full Stack, *nix user, Pianist, College Dropout, Vegetarian, Jesus follower
Hi! My name is Ionică Bizău. If you're having problems pronouncing it, you can simply call me Johnny (that's how "Ionică" is translated in English). I work as full stack developer since 2012, with Node.js & JavaScript. Before that, I was creating WordPress sites and HTML/CSS apps. Currently I'm doing the best in Node.js (including command line tools), JavaScript, SVG (d3, svg.js). If I can help, I'll definitely do it, as long your app is not promoting things which tend to be potentially immoral. For example, I'm happy to help you build an e-shop, but I won't build an e-shop designed specifically for selling wine, since I'm against the use of alcohol for drinking. ♦ Node.js: 4 years of experience, ~600 packages published on NPM ♦ JavaScript: 4 years of experience, lots of libraries yo...
Hire Now
Freelance Javascript plugins developer in Haarlem, Netherlands
Web developer, who stays with the problem till the cause and solution is found.
Hi there, I am a web developer, technology enthusiast with 11 years of active experience in the IT industry . Web software architecture design, development, debugging is what I do everyday. In last 7 years I have been developing various web applications using asp.net web forms, asp.net MVC, C#.net, HTML, JavaScript/Jquery, Leaflet map API, Google maps javascript API and many more to provide customers a best possible solution.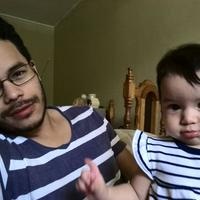 Hire Now
Freelance Javascript plugins developer in Tegucigalpa, Honduras
Web / Mobile developer @ CODE STORE
4+ years creating web applications. Love photography!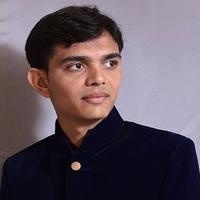 Hire Now
Freelance Javascript plugins developer in Ahmedabad, India
Smart - Quality Work At A Fair Price
I am an experienced Web Designer & Developer with a passion for converting client's concepts into reality. I enjoy working with clients and take note of every requirement they have through proper communication to ensure perfect results. I produce high quality work with fast turn around at a fair price. I am an expert in Wordpress, Woocommerce, Codeigniter, PHP, CSS3, Angularjs, Gulp, Grunt, Sass, HTML5, Drupal and Magento development. If my areas of focus are in line with your project requirements, send me a message. I'd love to hear your needs and see if I'm the best candidate for your project.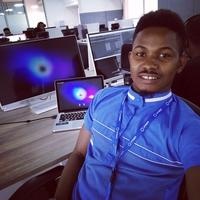 Hire Now
Freelance Javascript plugins developer in Lagos, Nigeria
A Result-driven, Client-focused Software Developer with years of experience
I'm a full-stack JavaScript/NodeJS developer who can think "out of the box". I'm results-driven, client-focused, articulate and analytical. I also teach little kids computer appreciation/basics. Yes, you can call me a teacher. I have a keen interest in all things related to coding (Programming). Aside from programming, I enjoy performing stunts, free-running and parkour. Sure I can teach you :)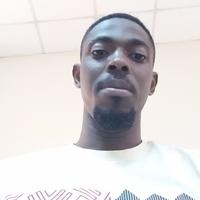 Hire Now
Freelance Javascript plugins developer in Lagos, Nigeria
Trainer || JavaScript | jQuery | NodeJS | AngularJS | MongoDB | MySQL | Postgres | Ruby | Ruby on Rails| React|
Helped support an online advertising company based in North America. In addition to maintaining the company's technology stack, he worked with Rails and SQL on PubSquared, a platform that enables publishers to sell their digital inventory to advertisers, to fully automate user account creation Used JavaScript and the MEAN stack (MongoDB, ExpressJS, AngularJS, and NodeJS) to develop an e­commerce platform that allows local merchants to showcase their products and buyers to compare products. Worked to develop a Rails API with an online educational company to build a freelance application for getting jobs for graduates of their various programs.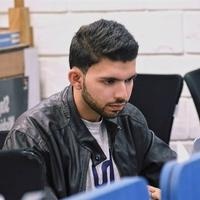 Hire Now
Freelance Javascript plugins developer in Delhi, India
Expert Python Ninja, Hacker and UI/UX consultant
Ask me anything :) I'll do my best mentoring you in the fields of Web and Backend Development using Python, Version Control System (Git) and tips to be more productive. I am experienced Python Enthusiast and Web Developer. I have been to lot of hackathons, won a few including AngelHack. I'm also an International Speaker @ PyCon HK.
Hire Now
Freelance Javascript plugins developer in São Paulo, Brazil
Front End Developer at Redspark
Hi, my name is weslley and i'm a front end developer from brazil, highly motivated and passionate for development and open source projects. Always looking/trying new methods for enrich my knowledge and make better products. I have experiences developing real time applications, complex front and back end. Most of my projects are based on Asp mvc or NodeJS in the back, together with other modern technologies like Angular, React, Html5, Css3 in the front. When developing, i always take into account make the better, cleaner and simpler code. You can book a session with me here -> https://calendly.com/weslleyneri/30min
Hire Now
Freelance Javascript plugins developer in Willesden, United Kingdom
Head of Design & Senior Frontend Developer with experience in WordPress and PHP
I have 7 years of advanced front-end development experience as well as skills in development with WordPress and other PHP frameworks such as CodeIgniter. As Head of Design of the company I work with, I can also offer design critique and feedback for 60% of the standard rate. Please let me know if you wish to find out more.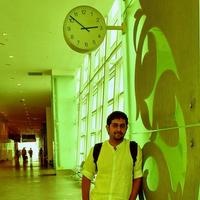 Hire Now
Freelance Javascript plugins developer in Ashburn, United States
Software Developer for past 3+ years, still counting
Hi, I am a software developer with experience in large scale applications. Expertise include on building end to end application (front end and backend). Love to share my knowledge with others and believer of mutual learning.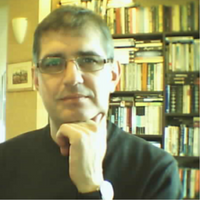 Hire Now
Freelance Javascript plugins developer in Varna, Bulgaria
Experienced Guru in my field of expertise. Average guy otherwise.
Apart from my listed fields of expertise, I am well known to be stubborn to hunt down to the bottom of issues, perfectionist in the way I resolve problems and quickly grasp everything new that comes to me every day. No matter how complex is your question (or product, or setup), if I smell the answer I will find and provide it. If I can't, I'll be honest and clearly tell you: "I don't know this thing!"
Hire Now
Freelance Javascript plugins developer in London, United Kingdom
All-round Web Developer with strengths in front-end technologies
I am a front end website developer who specializes in CSS and has a passion for optimization. I have experience in HTML, CSS, JavaScript, PHP and MySQL. Frameworks and libraries that I work with include Wordpress, jQuery and Modernizr.js
Hire Now
Freelance Javascript plugins developer in Anaheim, United States
SSr Frontend Developer at Globant
Fullstack developer with 4+ years of experience during which have been working with several technologies like HTML, CSS, SASS, Javascript, Angular, Grunt, NodeJS, Cordova, Drupal, Wordpress, Mysql, PHP, Linux Server Installation and management. - As Drupal Developer, Install servers, develop modules, develop themes from scratch, create and maintain existing websites. - As Wordpress Developer, develop themes from scratch, develop modules. - As Frontend develop Drupal and Wordpress theme, and during the past two years, working with Angular for websites and webapps. *For opportunities in US needs TN Visa sponsorship*
Need to Hire a Senior
Javascript plugins
Developer?
Get Started
Are You a
Javascript plugins
Developer?
Get paid while making an impact. Become a Codementor for the next wave of makers.
Apply Now