Not looking for Javascript patterns Developers? Find other types of developers: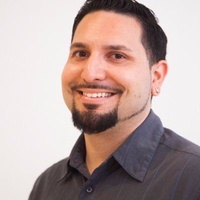 View Profile
Freelance Javascript patterns developer in Los Angeles, United States
Javascript Guru and Coding Educator
I have been in the coding education sector for about 4 years now and I love helping students understand difficult concepts. I have over a decade of engineering experience with a degree in computer science. My specialty is Javascript and database development. I currently am highly invested in the MongoDB community. I will not only get you to the answer quickly but make sure you understand the complex problem or error on the screen :).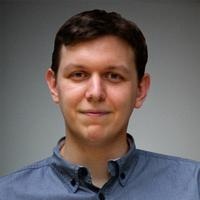 View Profile
Freelance Javascript patterns developer in Budapest, Hungary
Coding can be an art!
I'm a full-stack developer with 15+ years of experience in web application development and code mentoring. Are you stuck? Let me help!
View Profile
Freelance Javascript patterns developer in Istanbul, Turkey
Go & Node.js & React expert. CTO & God level patient mentor with 20+ years of experience.
Hey there! I've been creating applications for 25+ years, and I love teaching. Your skill level is not important to me. You're a beginner, intermediate or expert developer. No problem. We all are junior developers for a lifetime, always learning. I can teach you how to pick up a new skill, or upgrade your existing skills or update you on the latest technologies. I would be delighted to mentor you also on how to develop yourself and your career, or the books you should read, the courses you should take, etc. If you're trying to create a product for your company or your startup, I can guide you on how to make it a reality. Which technologies you need, how to learn them, how to apply them. You'll be building your products or MVP in no time. I'm a scalability and web apps expert. I've broad...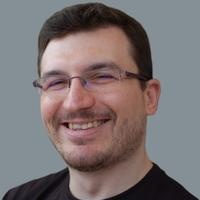 View Profile
Freelance Javascript patterns developer in Genoa, Italy
Expert HTML, CSS, Javascript, jQuery, PHP and Wordpress teacher and developer
Hi there! My name is Matteo and I have spent the better part of the last decade as a front-end web developer for web agencies. I am expert in the use of HTML, CSS, Javascript, jQuery, PHP and SQL to create front-ends, specially when they come in the form of Wordpress themes. I also have a huge passion for teaching and learning. I have spent a significant amout of time teaching computer science students topics ranging from the basics of programming to niche web development frameworks. If you're looking for someone to help you with a web development project, or just someone who will help you write computer programs, drop me a line and I'll be glad to help you!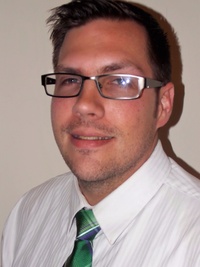 View Profile
Freelance Javascript patterns developer in Atlanta, United States
Senior Developer and Solution Architect who is excellent at understanding the client needs and leads teams to build extensible and maintainable solutions.
I spend my time working with clients and developers to build stable, scalable applications that exceed the client expectations. I became a software developer because I truly enjoy writing code, and problem solving. I am driven by the challenge of complex issues. Taking on a task that others have said is not possible motivates me. I also have a passion for mentoring new developers to help build the future developer community. Anytime I have the opportunity to mentor someone, I make sure to share with them the importance of sharing their knowledge with the team and the community.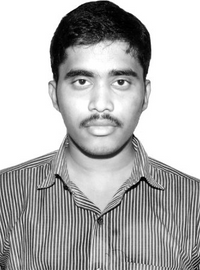 View Profile
Freelance Javascript patterns developer in Puducherry, India
I've been in the web design and development industry for almost 6.5 years and I'm passionate about quality work done quickly and efficiently.
I'm Gobinath Mahalingam and I'm a Full stack web developer and an avid learner. I've been in the web design and development industry for almost 7 years and I'm passionate about quality work done quickly and efficiently. I create tools to improve workflow and help companies and developers learn emerging technologies to stay ahead of the curve.I specialize in web development technologies including HTML5, CSS, Javascript, LESS, SASS, jQuery, Bootstrap, Grunt, AngularJS, and more.
View Profile
Freelance Javascript patterns developer in Ohrid, Macedonia
Senior JavaScript Engineer at Upwork
I love working on modern and powerful web applications. Also, I am constantly trying to keep up-to-date with the latest trends, technologies and software development best practices. In my professional career as software engineer I am lucky enough to be part of and contribute to challenging projects and collaborate with large agile teams.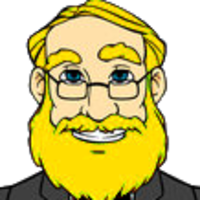 View Profile
Freelance Javascript patterns developer in Chicopee, United States
I haven't had a dissatisfied client yet
MS in Computer Science with over 12 years of professional experience from IBM to startup founder to freelancer with a lifelong ♥ for coding. I've published two IT books; expect excellent communication skills and professionalism.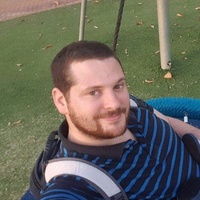 View Profile
Freelance Javascript patterns developer in Jerusalem, Israel
Developer, Architect, Development Manager, Thinker
A passionate, responsible and committed entrepreneur, technologist, architect and development manager, proficient in multiple server and client technologies, with experience in managing and leading a large agile development teams to produce robust and high quality enterprise products.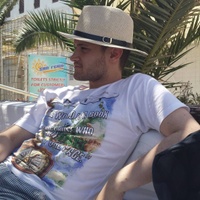 View Profile
Freelance Javascript patterns developer in Lisbon, Portugal
Founder and Technical Lead at WebYourMind LTD
Tech Entrepreneur, Senior Full Stack Developer, Javascript Trainer, Wanderlust and Location Independent. Loves Dogs, Web Development, Adventure and Constant Learning. If you want to schedule a mentoring or hire me and my team for your next amazing Startup Project, send me an email to alex@webyourmind.com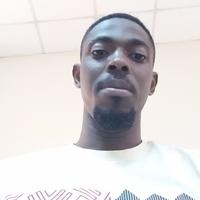 View Profile
Freelance Javascript patterns developer in Lagos, Nigeria
Trainer || JavaScript | jQuery | NodeJS | AngularJS | MongoDB | MySQL | Postgres | Ruby | Ruby on Rails| React|
Helped support an online advertising company based in North America. In addition to maintaining the company's technology stack, he worked with Rails and SQL on PubSquared, a platform that enables publishers to sell their digital inventory to advertisers, to fully automate user account creation Used JavaScript and the MEAN stack (MongoDB, ExpressJS, AngularJS, and NodeJS) to develop an e­commerce platform that allows local merchants to showcase their products and buyers to compare products. Worked to develop a Rails API with an online educational company to build a freelance application for getting jobs for graduates of their various programs.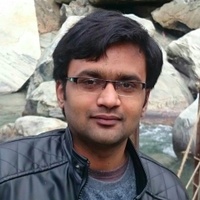 View Profile
Freelance Javascript patterns developer in Pune, India
Former Full-Stack @Zomato.com, Google Summer of Code Participant
Schedule a session here - https://calendly.com/shubham-desale/15min I am an experienced full stack developer with passion for sharing my learnings and insights. I love to work on large scale projects from ground up and have good experience of dealing with modularity, predictability, concurrency, scalability of an app throughout the dev cycle.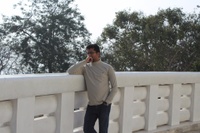 View Profile
Freelance Javascript patterns developer in Thane, India
Frontend Developer
I am a Javascript enthusiast and currently working in frontend web technologies. I am experienced in HTML5, CSS3, JS, XHR requests and AJAX. Worked on many Javascript libraries, build some tools and have good knowledge of Object oriented javascript. Active on stackoverflow, github and bitbucket.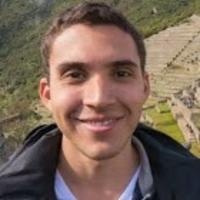 View Profile
Freelance Javascript patterns developer in Fürstenfeldbruck, Germany
Fullstack Javascript, Java and Scala dev. Vue.js, Angular 2+, React. MongoDB, PostgreSQL, MySQL.
• Firstly, I'm a passionate developer who loves everything from Front-end to Back-end development & mobile development. • I also have a good sense for design and UX. For me it's as important the efficiency of code as well as the ease of use of an app and it's UX. • My greatest strengths are in Front-end (Angular2 & Angular.JS) and Android development but I have also some experience in Back-end (Node.js, PostgreSQL, Meteor.js) and find it fascinating. • This has given me a perspective to understand and appreciate RESTful architecture in where with one back-end we can serve many different clients (mobile or browsers). Experience in: • JavaScript: Angular2, Typescript, AngularJS, Node.js, jQuery & Meteor.js • Android & Java • PostgreSQL, MySQL & MongoDB • Ionic, Cordova fr...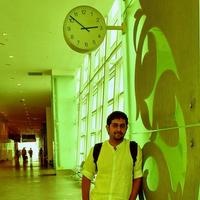 View Profile
Freelance Javascript patterns developer in Ashburn, United States
Software Developer for past 3+ years, still counting
Hi, I am a software developer with experience in large scale applications. Expertise include on building end to end application (front end and backend). Love to share my knowledge with others and believer of mutual learning.
Need to Hire a Senior
Javascript patterns
Developer?
Get Started
Are You a
Javascript patterns
Developer?
Get paid while making an impact. Become a Codementor for the next wave of makers.
Apply Now