Freelance Javascript oop Developers Available for Hire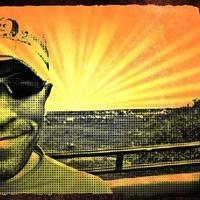 Hire Now
Freelance Javascript oop developer in New York, United States
AngularJS/JS/OO/All around developer
OO is a the peg and foundation of a reliable, maintainable, and functional system. I have significant experience developing OO systems in JS (and C++). OO notions such as inheritance, overloading, overriding, and how to employ them them in a real production setting is a critical aspect of my OO experience.
Hire Now
Freelance Javascript oop developer in Puyallup, United States
Frontend Dev: JavaScript, Web App Architecture
I write JavaScript in the object oriented and functional styles depending on the use case. I've also mentored a lot of others in this area, and enjoy helping people refactor their code to be more modular.
Hire Now
Freelance Javascript oop developer in Istanbul, Turkey
Go & Node.js & React expert. CTO & God level patient mentor with 20+ years of experience.
From now on, I'm only accepting requests for Go language. If you're interested in learning Go Language, I can train you. But, I'm no longer available for solving your product/project problems. Please only message me if you're interested in the training. Thank you. --- Hey there! I've been creating applications for 25+ years, and I love teaching. Your skill level is not important to me. You're a beginner, intermediate or expert developer. No problem. We all are junior developers for a lifetime, always learning. I can teach you how to pick up a new skill, or upgrade your existing skills or update you on the latest technologies. I would be delighted to mentor you also on how to develop yourself and your career, or the books you should read, the courses you should take, etc. If you're tryi...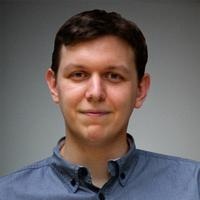 Hire Now
Freelance Javascript oop developer in Ashburn, United States
Coding can be an art!
I'm a full-stack developer with 15+ years of experience in web application development and code mentoring. Are you stuck? Let me help!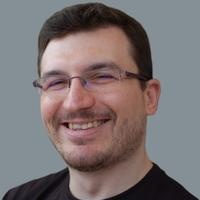 Hire Now
Freelance Javascript oop developer in Ashburn, United States
Expert HTML, CSS, Javascript, jQuery, PHP and Wordpress teacher and developer
Hi there! My name is Matteo and I have spent the better part of the last decade as a front-end web developer for web agencies. I am expert in the use of HTML, CSS, Javascript, jQuery, PHP and SQL to create front-ends, specially when they come in the form of Wordpress themes. I also have a huge passion for teaching and learning. I have spent a significant amout of time teaching computer science students topics ranging from the basics of programming to niche web development frameworks. If you're looking for someone to help you with a web development project, or just someone who will help you write computer programs, drop me a line and I'll be glad to help you!
Hire Now
Freelance Javascript oop developer in London, United Kingdom
Taskmaster - there is no task I cannot master. Currently one of the Top 10 Ruby Developers on Codementor. London, UK
I'm a full stack web developer who loves working with open source technology. I work best at planning the architecture of web applications and their development life cycles. I also love to get the community involved and have had much experience with building and organizing large community related projects.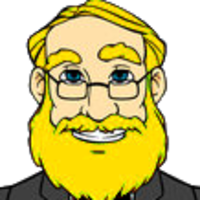 Hire Now
Freelance Javascript oop developer in Chicopee, United States
I haven't had a dissatisfied client yet
MS in Computer Science with over 12 years of professional experience from IBM to startup founder to freelancer with a lifelong ♥ for coding. I've published two IT books; expect excellent communication skills and professionalism.
Hire Now
Freelance Javascript oop developer in Berlin, Germany
Full Stack JavaScript Developer / Designer
Making sure design & data tell the same story, create some pictures once a while.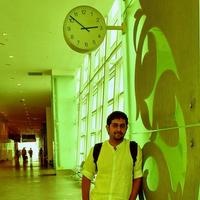 Hire Now
Freelance Javascript oop developer in Ashburn, United States
Software Developer for past 3+ years, still counting
Hi, I am a software developer with experience in large scale applications. Expertise include on building end to end application (front end and backend). Love to share my knowledge with others and believer of mutual learning.
Hire Now
Freelance Javascript oop developer in Lima, Peru
Frontend <3 (HTML, CSS, SASS, jQuery and Wordpress)
I'm a web developer (frontend) with over 13 years of experience. I work for a web development company based in NY via telecommuting (from Lima, Peru). I specialise in HTML5, CSS3 (and SASS), jQuery and Wordpress, although I have experience in many other languages and platforms. The main reason I signed up for Codementor is that I love to help people venturing into new programming matters.
Hire Now
Freelance Javascript oop developer in Eindhoven, Netherlands
Web Developer at Mentes.me
I am a Web Developer, with 4 years of experience in Front-end development. Main Skills: - AngularJS - Javascript (Jquery, Underscore) - HTML5 - CSS3 (LESS) - Responsive Design (Bootstrap) - Wordpress (theme creation, plugin creation) - MYSQL - PHP - User Experience Design - Mobile App Development (Phonegap Cordova) - Versioning (GIT, SVN). - TDD (testing): Karma, Jasmine.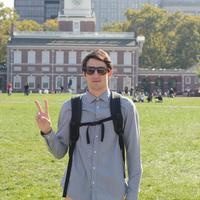 Hire Now
Freelance Javascript oop developer in Brighton, United States
HTML5/CSS3 expert; 5+ years professional experience
I am a Boston based full stack developer with a focus on brand building and web applications. Coming from a strong background of graphic design, video and motion graphics, I have since positioned myself in the web world writing code in both the front and back end. I thrive on learning new techniques, standards and trends in the rapidly evolving web community - allowing myself to keep clients on the cutting edge.
Hire Now
Freelance Javascript oop developer in Minsk, Belarus
Web-developer with 7+ years of experience.
Start doing web-development at the age of 16. Since that launched a lot of projects, mostly using Ruby on Rails. CEO of consulting company with 15+ people.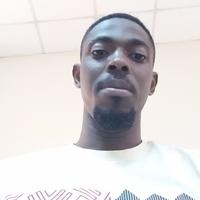 Hire Now
Freelance Javascript oop developer in Lagos, Nigeria
Trainer || JavaScript | jQuery | NodeJS | AngularJS | MongoDB | MySQL | Postgres | Ruby | Ruby on Rails| React|
Helped support an online advertising company based in North America. In addition to maintaining the company's technology stack, he worked with Rails and SQL on PubSquared, a platform that enables publishers to sell their digital inventory to advertisers, to fully automate user account creation Used JavaScript and the MEAN stack (MongoDB, ExpressJS, AngularJS, and NodeJS) to develop an e­commerce platform that allows local merchants to showcase their products and buyers to compare products. Worked to develop a Rails API with an online educational company to build a freelance application for getting jobs for graduates of their various programs.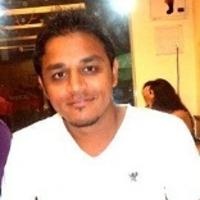 Hire Now
Freelance Javascript oop developer in Lille, France
Front end developer
I'm a perfect mix of HTML5, CSS3 and Javascript(AngularJS) and Enjoying coding with Typescript.
Need to Hire a Senior
Javascript oop
Developer?
Get Started
Are You a
Javascript oop
Developer?
Get paid while making an impact. Become a Codementor for the next wave of makers.
Apply Now