Freelance Javascript node.js react.js Developers Available for Hire
Hire Now
Freelance Javascript node.js react.js developer in Lisbon, Portugal
Software Developer and Data Scientist
I have been working with Desktop Applications, Mobile and web applications using React+ React Native. Complete Cross Platform triggers me. Check my Github.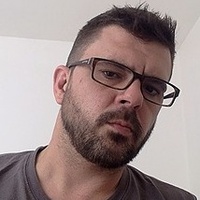 Hire Now
Freelance Javascript node.js react.js developer in Surabaya, Indonesia
A passionate and self motivated full stack web developer with a passion for providing elegant solutions.
I have been working with React for just under 3 years with Smallteaser.com and more recently developing a cleaner management application. These projects both used react working with Redux and respect of 'single responsibility' and 'seperation of concerns' priniciples.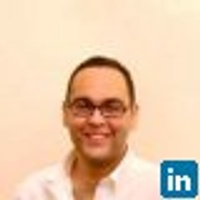 Hire Now
Freelance Javascript node.js react.js developer in Berlin, Germany
Fullstack Javascript Developer
Self taught Javascript while doing a career shift. I started with vanilla Javascript for some freelance projects when I was learning. Then moved to the framework world using Ember with my first internship for 4 months and finally with my first full time Job (almost 3 years ago) I started working with react and I've been developing with react since then. Also worked with NodeJS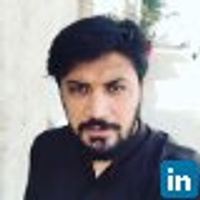 Hire Now
Freelance Javascript node.js react.js developer in Lahore, Pakistan
Sr. Software Engineer (AngularJs, Angular2+, Ionic, ReactJS, React-native, React-redux, NodeJS)
Provide services as frontend engineer that includes working directly with client and work on deliverables by closely working with team that is scattered in around the world. Technologies we use here are pure javascript, jquery, reactJS, Redux, Redux sagas, with HTML5, SCSS, JSX and webpack as build tool for creating builds.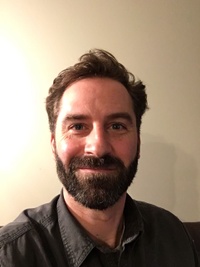 Hire Now
Freelance Javascript node.js react.js developer in San Francisco, United States
Full Stack Engineer with Data Specialization
At my previous job prior to moving to the data team, I worked to migrate a substantial consumer application from handlebars to a modern node, express, react, redux framework. My current employment is full stack, and we are using a similar react/redux stack.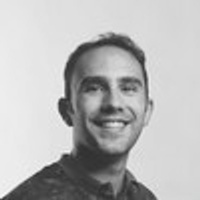 Hire Now
Freelance Javascript node.js react.js developer in Los Angeles, United States
Full Stack Node and Rails Developer
I have built multiple projects using tools from the JavaScript ecosystem. This includes everything from full stack web applications using a Node back-end and React/Redux front-end to RESTful API's using Mongoose and Express.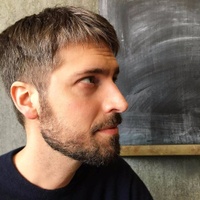 Hire Now
Freelance Javascript node.js react.js developer in Seattle, United States
Full-stack web developer interested in solving problems. Past experience in business, marketing, design sales and strategy through the utilization of enterprise systems, logistics and systems thinking.
Hire Now
Freelance Javascript node.js react.js developer in Ashburn, United States
Software engineer working at Microsoft
Working on core search technology, includes large scale data platform, ranking and selection, machine learning. I have a passion for technology and have extensive experience in industry in various technologies.
Hire Now
Freelance Javascript node.js react.js developer in Raurkela, India
Fullstack javascript/java developer
With over 7 years of experience in programming and over 5years of experience in web development. I can help you with anything you like, from basic webpage based on WordPress, to huge web driven applications.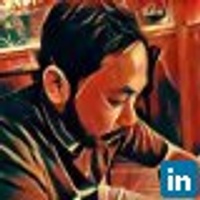 Hire Now
Freelance Javascript node.js react.js developer in Long Island City, United States
Full stack architect and developer / Technical Product Manager
http://www.michael-park.com I have been the Technical Director at 2 of the top 10 most innovative agencies of 2010 according to Fast Company, and have a demonstrated track record of contributing success and innovation. Some of my biggest projects include Aol's online dating service, love.com as well as RepNation, a crowdsourced social marketing platform. I have also deployed some of the first large scale applications on Microsoft's Azure cloud computing platform. I have architected and lead development on large web application projects for 2 of the top 5 largest companies in America. I have also worked with small creative teams to help break through technical barriers on award winning campaigns - including a Cannes Lion. I have a strong technical background in architecting, developing a...
Hire Now
Freelance Javascript node.js react.js developer in Oakland, United States
Expert Full Stack JavaScript Developer
Using tech to do non-techy things. Let's help people more. ● Past KPCB Fellow - Silicon Valley Internship program with a 3% acceptance rate ● Co-founder and previous Director of Operations at HackCU - Founded and grew the hackathon to 200 people during two years. https://GitHub.com/dawsbot Specialties: JavaScript, React.js, Redux, Node.js, TypeScript, FlowType, Open Source, npm, & git
Hire Now
Freelance Javascript node.js react.js developer in Ashburn, United States
Always looking to help!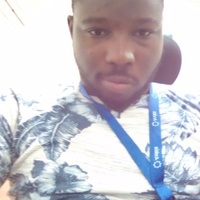 Hire Now
Freelance Javascript node.js react.js developer in Lagos, Nigeria
Will code for food.
I am a mid-level software developer/Consultant at Andela who fell in love with programming the moment the moment I discovered it and the goal is the change and effect the world one line of code at a time. I also love learning new things and what I even love more is sharing my knowledge with people because I am a guy who has love for teaching.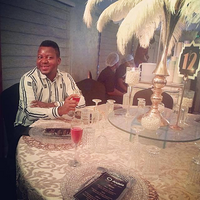 Hire Now
Freelance Javascript node.js react.js developer in Ashburn, United States
you dream, I implement. I am a code junky and coding is all I do
I am interested in solving programming-related problems as well as to teach and train people on programming.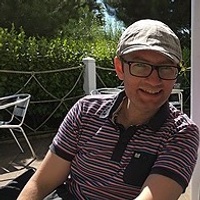 Hire Now
Freelance Javascript node.js react.js developer in Ashburn, United States
Developer
I am an energetic individual enthusiastic by nature with a mature and professional approach to my work and working relationships. I am a firm believe of learning through perseverance and effort. Through work I have been lucky enough to have met - and continue to meet - interesting people that are willing to embrace change and push the boundaries for their product. If you'd like to schedule a time to chat on Codementor, you can book me here: https://calendly.com/dominicscanlan.
Need to Hire a Senior
Javascript node.js react.js
Developer?
Get Started
Are You a
Javascript node.js react.js
Developer?
Get paid while making an impact. Become a Codementor for the next wave of makers.
Apply Now