Not looking for Javascript, node.js, angularjs, reactjs Developers? Find other types of developers:
Hire Now
Freelance Javascript, node.js, angularjs, reactjs developer in Katowice, Poland
Passionate JS Developer with an eye for perfection
I have been extensively working on the new features of ES6+ since the draft stages. I have experience of implementing these techs for a variety of clients.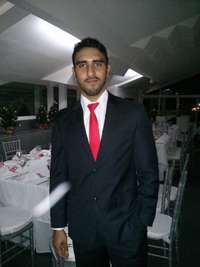 Hire Now
Freelance Javascript, node.js, angularjs, reactjs developer in San Pedro Sula, Honduras
Passionate about learning
I have been using JS with Node.js on my own startup for 2 years now to build REST API's.
Hire Now
Freelance Javascript, node.js, angularjs, reactjs developer in Singapore, Singapore
Full Stack JavaScript Developer
I've been building React applications since the inaugural version of it. In my last two startups we were using angular for all front-end applications and a cross platform mobile app. I have used React in combination with Ruby On Rails, Nodejs Express and Angularjs on different legacy projects. I also have extensive experience using server side react rendering and embedding styles inside components. I'm now teaching Full Stack JavaScript to students, including Nodejs, React, Mocha, and Angular.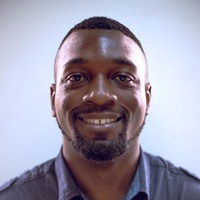 Hire Now
Freelance Javascript, node.js, angularjs, reactjs developer in Lagos, Nigeria
Full Stack Ruby on Rails/ReactJs Developer
Over 2years professional experience with ReactJs, Angular and Aurelia. During this period, I have worked with teams to build out various products such as Skilltree (offered progress metrics of company's trainees), Pulse (which offered a visualization tool that expressed the feelings of the company's clients), ServiceMarrt (which allowed skilled individuals to offer services to other individuals remotely) all completely tested using tools such as Jest and Mocha. Client side optimization was greatly sort out for by leveraging various forms of caching, Gzip Compression and code optimization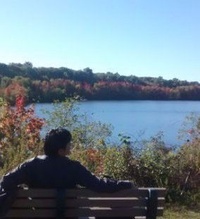 Hire Now
Freelance Javascript, node.js, angularjs, reactjs developer in Trenton, United States
Lead the effort with five engineers to reform development process and expand unit test utilization Built flight web application responsive solution and other features optimized user experience tremendously and result in a 15% increase in year over year growth contribution Built reusable ES6 sticky state component with Unit Test bundle as well as Angular JS component wrapper that increases ad view coverage for sidebar by at least 1000% Created and integrated revenue driven Angular JS and ReactJS front end application components helped drive 50% revenue growth in responsible flight sector within three months Produced reusable and unit-tested Angular JS and javascript components and made available to more than 200 developers in the company Optimized build process to enable Test Driven Devel...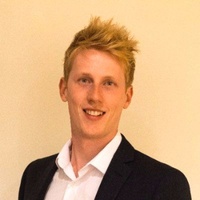 Hire Now
Freelance Javascript, node.js, angularjs, reactjs developer in Wembley, United Kingdom
Test Driven, Expert Lead Software Engineer on a mission to build better software
An area I have a huge interest in. I have built large (100 Page+) User Interfaces with JQuery, Angular 1 and React and have recently taken on a role whereby I mentor and teach others the best practices and skills associated with these technologies. Be it reviewing code or talking through 'this' in functions, I can apply my skills in almost any JS situation. Accessibility is something I have keen focus on. Having experimented using the web with some of the assistive tools out there (JAWS, Dragon) I made it a personal mission to help improve the web for these users. I recently put together an accessibility guide (https://geeman201.github.io/geemans-a11y-guide/#/) and colour contrast checking tool (https://colour-contrast.github.io/) to help teach others.
Hire Now
Freelance Javascript, node.js, angularjs, reactjs developer in Harris Park, Australia
Microsoft .Net FullStack Developer
I have been actively involved in projects where the front end is implemented in javascript for various validations as well as JQery for creating various beautiful widgets.For the last 2-3 yeras I have been working in products which are built keeping in mind the SPA paradigm involving Node.js, Angular.js.
Hire Now
Freelance Javascript, node.js, angularjs, reactjs developer in Portland, United States
Javascript Teacher, Writer & Architect
I've worked with Javascript, SPAs and mobile architectures for the last 7 years, and jQuery and the like years earlier. I say I have 7 years JS experience, because that's when I decided to turn away from Ruby and PHP and the server side, more into the client-side, mobile, SPA life. I liked animations and I liked responsive UIs. Javascript is my language of choice for all projects moving forward.
Hire Now
Freelance Javascript, node.js, angularjs, reactjs developer in Pittsburgh, United States
Full Stack Engineer
I have been working with JavaScript for my entire professional career. For the first few years, I was primarily developing dashboards sites for clients in Angular and React. But now at my current job I am using Vue for visualization and analytic tools.
Hire Now
Freelance Javascript, node.js, angularjs, reactjs developer in San Francisco, United States
Hands-on CTO / Full-stack engineer
I've been working with JavaScript since the late 90's, and have worked with it extensively on the front end and back-end. I am familiar with many frameworks, including jQuery, react, angular (1.x), NodeJS, Express, Sails, and many others.
Hire Now
Freelance Javascript, node.js, angularjs, reactjs developer in Ashburn, United States
Full Stack Developer
This is my most strongest area because I work every day in NodeJs projects based on React/Angular Frameworks doing frontend and backend, applying automated tests and unit test
Hire Now
Freelance Javascript, node.js, angularjs, reactjs developer in Chatuchak, Thailand
Self-taught Full-stack Developer
Built various of project using javascript, including ionic hybrid app, app builder using react, two react native application. I also love to read lots of javascript book
Hire Now
Freelance Javascript, node.js, angularjs, reactjs developer in Mohali, India
Full stack JavaScript & mobile apps developer
Strong experience in building chatbots, cross platform mobile apps and responsive web pages (single page applications) using variety of JavaScript frameworks.
Hire Now
Freelance Javascript, node.js, angularjs, reactjs developer in Baltimore, United States
Full Stack Developer/Architect .NET/Node Js + Mobile Developer React Native
I have develop several platforms like www.code4it.org and www.disruptica.com with Keystonejs (node, express, html, css, js, reactjs) and more private projects.
Hire Now
Freelance Javascript, node.js, angularjs, reactjs developer in Graz, Austria
Freelance web developer, WordPress, Drupal, Shopify
Basic understanding of current Javascript SDKs, libraries and platforms
Need to Hire a Senior
Javascript, node.js, angularjs, reactjs
Developer?
Get Started
Are You a
Javascript, node.js, angularjs, reactjs
Developer?
Get paid while making an impact. Become a Codementor for the next wave of makers.
Apply Now