Not looking for Javascript, node.js, angularjs Developers? Find other types of developers:
View Profile
Freelance Javascript, node.js, angularjs developer in Legnica, Poland
Passionate JS Developer with an eye for perfection
UI developer with a love for JavaScript. Love to code. Love to solve problems.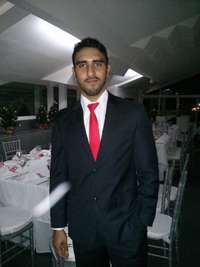 View Profile
Freelance Javascript, node.js, angularjs developer in Miami, United States
Passionate about learning
I'm a computer engineer who likes to make games and mobile apps.
View Profile
Freelance Javascript, node.js, angularjs developer in Lawrence, United States
Self motivated engineer with over 20 years experience in a variety of industries.
I have been a lead developer on the front end of a variety of web applications based on JavaScript and related frameworks such as ExtJs, YUI, angular, jquery, etc. I have integrated a variety of packages such as Kendo, Cesium, and Janus (Webrtc).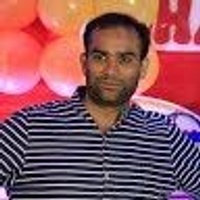 View Profile
Freelance Javascript, node.js, angularjs developer in Hyderabad, India
Spring, Spring Boot, Hibernate,Struts,Design
Have experience on developing applications using Node.js and Angular JS
View Profile
Freelance Javascript, node.js, angularjs developer in Pune, India
Full Stack JavaScript Developer
I am a Tech Entrepreneur with over a decade of industry experience in a variety of fields. I have been part of large corporate, world renown consultancies, and core team member of multiple startups. I have learned the importance of writing maintainable software through a painful experience of working with the opposite in large corporates. My focus on quality helped me to build rock solid technical stacks (Node. JS, Ruby) for multiple startups from scratch. When I lead teams, I strive to be an inspiring leader and focus on team growth over short term goals. I am a full stack polyglot developer; I'm your go-to person for everything tech from setting up build systems, servers, creating mobile applications, optimizing backend algorithms, and making CSS styling changes all within one day. In ...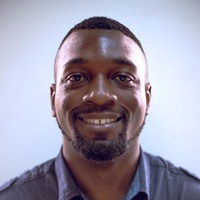 View Profile
Freelance Javascript, node.js, angularjs developer in Lagos, Nigeria
Full Stack Ruby on Rails/ReactJs Developer
I am an experienced full stack ReactJs / Ruby on Rails developer with over 6years experience working with various professional teams, primarily in backend development. My specialties are debugging, refactoring legacy code with adherence to design patterns and clean code architecture, optimizing code, test driven development, Microservices architecture, writing automation/deployment scripts and setting up AWS infrastructure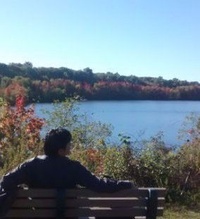 View Profile
Freelance Javascript, node.js, angularjs developer in Trenton, United States
Adam is a crafty web developer and inspirational motivator. He absorbs new technologies to help great companies like you to leap through the most difficult challenges and build blazing fast web applications. His favorites are ReactJS, Styled Components, Firebase, AngularJS, Bootstrap, Foundation, Webpack, SASS, Gulp, NodeJS, npm, jQuery, PHP, and MySQL. Occasionally, He makes his masterpieces with vanilla JavaScript, HTML5, or CSS3, just because of its fun! What has Adam accomplished? Recently, he is working with Priceline to improve the state of the hospitality industry. The company is one of the best who empowers airline companies to provide competitive price to the customers. He made a visible contribution to the company. - Developed responsive solutions for flights web app that receive...
View Profile
Freelance Javascript, node.js, angularjs developer in Harris Park, Australia
Microsoft .Net FullStack Developer
I'm a software engineer with years of experience in web, real time, and high-performance cloud computing industries. During my professional period of more than 9+ years' in Software Development and Engineering, I have gained extensive experience in project management trends and techniques with wide range of skills in developing and deploying software/applications, analyzing requirements and its specifications, designing system, design documents and translating business requirements into detailed architectures and designs. During my last stint as Consultant with ADP, I was leading the Time & Labor Management Integration team. Colleagues know me as a highly creative engineer who can always be trusted to come up with a new, optimized approach to solving problems. I spend a lot of time underst...
View Profile
Freelance Javascript, node.js, angularjs developer in Norfolk, United States
Creative, Adaptive, Transparent, Excited to Learn and Teach
I have been working for several years developing professional web and mobile apps utilizing NodeJS, Angular, and more recently Ionic for a wide variety of clients in a variety of industry. I currently serve as Director of Software Development for,a,comlany that manages 3-5 active fresh development projects at any time, as well as half a dozen or more long term support clients, with about 80% of that workload being in nodejs with Angular and/or Ionic front-ends.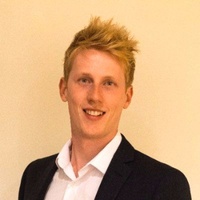 View Profile
Freelance Javascript, node.js, angularjs developer in Wembley, United Kingdom
Test Driven, Expert Lead Software Engineer on a mission to build better software
I love the challenges that come with building Software and love to see the penny drop! I spend my time working on large multi million pound client projects across the UK and have been involved in all aspects of the development lifecycle. I love making a difference!
View Profile
Freelance Javascript, node.js, angularjs developer in Portland, United States
Javascript Teacher, Writer & Architect
Over the last 12 years of professional agency and startup work, I have been involved in many projects I loved. My responsibility to my career and my team's success is working on the bleeding edge of the technology stack. I've been working in SPAs and front end javascript for 6 years and Ruby on Rails for 10 years. I've taken on leadership and architectural roles and have worked remotely with teams all over the country. If you have a great project that wants to benefit from the latest emerging real time and distributed web technologies, please contact me. I want to hear about it.
View Profile
Freelance Javascript, node.js, angularjs developer in Graz, Austria
Freelance web developer, WordPress, Drupal, Shopify
Freelance web developer, focused on PHP based projects, WordPress, Drupal, and recently Shopify.
View Profile
Freelance Javascript, node.js, angularjs developer in Pittsburgh, United States
Full Stack Engineer
I am a motivated, fast learner, passionate about developing great software. I am driven to make an impact on any team, product or project that I am involved with.
View Profile
Freelance Javascript, node.js, angularjs developer in San Francisco, United States
Hands-on CTO / Full-stack engineer
I've been writing web applications for almost 20 years. I am currently the co-founder of my 3rd start-up, https://screenmeet.com. My favorite language to code in these days is JavaScript, though I've had experience with many languages over my career.
View Profile
Freelance Javascript, node.js, angularjs developer in Bengaluru, India
Full Stack Developer
Have worked extensively on Javascript on the frontend as well as backend. Backend - NodeJS Frontend - React + Redux, Angular 1.5 and 4,Backbone
Need to Hire a Senior
Javascript, node.js, angularjs
Developer?
Get Started
Are You a
Javascript, node.js, angularjs
Developer?
Get paid while making an impact. Become a Codementor for the next wave of makers.
Apply Now