Freelance Javascript mvc Developers Available for Hire
Hire Now
Freelance Javascript mvc developer in Johannesburg, South Africa
C# / JavaScript Developer focusing on domain-driven design and messaging.
I use CanJS for my own projects and have also spent 3 years using Ember.js for a front-end framework for a former employer. I was part of the front-end framework team so that led to quite a bit of JavaScript development and even some NodeJS.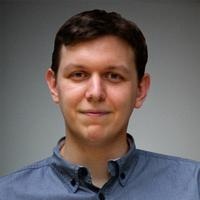 Hire Now
Freelance Javascript mvc developer in Budapest, Hungary
Coding can be an art!
I'm a full-stack developer with 15+ years of experience in web application development and code mentoring. Are you stuck? Let me help!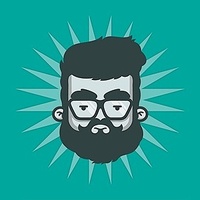 Hire Now
Freelance Javascript mvc developer in Des Plaines, United States
Passionate, smart working, Test driven Java, J2EE, Web Technologies and database developer with 12+ years of experience
I am a hard-working and innovative Java, J2EE, Database (Espicially Oracle, MySQL) and Web Technologies Developer with over eleven years of experience in a variety of back-end/front-end technologies including jQuery, AngularJS, Google Web Toolkit, and Spring MVC, Spring Batch, Spring Micro services, Hibernate, Hibernate Search, Active MQ as well as extensive experience in Test Driven Development and automated testing frameworks like Selenium, JUnit. Among my recent accomplishments, I developed a distributed and scalable microservice and batch system based system for a multi-layered application. The deployment consisted of 32 small computing instances connected to single master server instance load balanced via Spring Batch framework. Solid experience setting up the DevOps tools like Jenki...
Hire Now
Freelance Javascript mvc developer in Playa del Rey, United States
Full Stack JavaScript Engineer with a passion for teaching
My name is Steve and I am interested in helping others navigate the fast paced field of web development. I have been developing websites since the 90s and have 3 years experience teaching at the collegiate level from teaching at General Assembly, Marymount College, and Syracuse University. I am currently the lead on a project at Symantec Corporation, where I oversee and develop UI components for enterprise web applications using AngularJS. My expertise stretches beyond this framework into ES6, Node Express, CSS architectures, and I am particularly strong in the area of computer graphics. Hire me today and you will find a passionate teacher who wants to help the next generation of engineers build performant web experiences.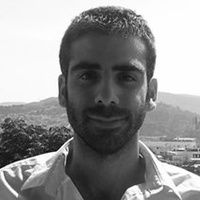 Hire Now
Freelance Javascript mvc developer in Barcelona, Spain
CTO - Startup Expert
I've been around the block and seen plenty of startups start and fail and start and succeed. I've been the developer and I've lead plenty of teams varying in size, I've touched languages from backend to frontend to mobile and systems. I can give you the secrets to make your business succeed from a technological perspective or help you solve your technical debt / issues in an agile and flexible way. If you're looking to quickly solve a problem I can help you, if you're looking for a long term mentor I can also help you.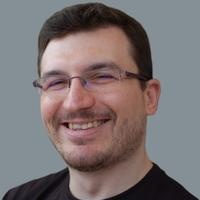 Hire Now
Freelance Javascript mvc developer in Genoa, Italy
Expert HTML, CSS, Javascript, jQuery, PHP and Wordpress teacher and developer
Hi there! My name is Matteo and I have spent the better part of the last decade as a front-end web developer for web agencies. I am expert in the use of HTML, CSS, Javascript, jQuery, PHP and SQL to create front-ends, specially when they come in the form of Wordpress themes. I also have a huge passion for teaching and learning. I have spent a significant amout of time teaching computer science students topics ranging from the basics of programming to niche web development frameworks. If you're looking for someone to help you with a web development project, or just someone who will help you write computer programs, drop me a line and I'll be glad to help you!
Hire Now
Freelance Javascript mvc developer in Berlin, Germany
Full Stack JavaScript Developer / Designer
Making sure design & data tell the same story, create some pictures once a while.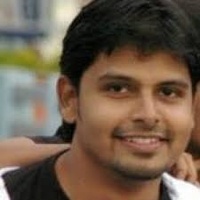 Hire Now
Freelance Javascript mvc developer in Chennai, India
I've been in the web design and development industry for almost 6.5 years and I'm passionate about quality work done quickly and efficiently.
I'm Gobinath Mahalingam and I'm a Full stack web developer and an avid learner. I've been in the web design and development industry for almost 7 years and I'm passionate about quality work done quickly and efficiently. I create tools to improve workflow and help companies and developers learn emerging technologies to stay ahead of the curve.I specialize in web development technologies including HTML5, CSS, Javascript, LESS, SASS, jQuery, Bootstrap, Grunt, AngularJS, and more.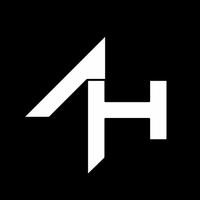 Hire Now
Freelance Javascript mvc developer in Mumbai, India
Expert Full Stack Developer
Web designer since 2010 and Android developer since 2012. Have been working on HTML and Wordpress websites ever since I started
Hire Now
Freelance Javascript mvc developer in Kočani, Macedonia
Senior JavaScript Engineer at Upwork
I love working on modern and powerful web applications. Also, I am constantly trying to keep up-to-date with the latest trends, technologies and software development best practices. In my professional career as software engineer I am lucky enough to be part of and contribute to challenging projects and collaborate with large agile teams.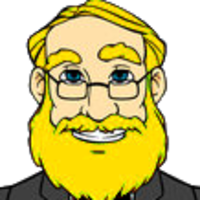 Hire Now
Freelance Javascript mvc developer in Chicopee, United States
I haven't had a dissatisfied client yet
MS in Computer Science with over 12 years of professional experience from IBM to startup founder to freelancer with a lifelong ♥ for coding. I've published two IT books; expect excellent communication skills and professionalism.
Hire Now
Freelance Javascript mvc developer in Lake Elsinore, United States
Mentor and Professor for Android, Node.js, and Angular
I was the Co-Founder / CTO at CardBlanc, Inc for 4 years before joining Bloc, Inc as a full time Android and Frontend Development mentor. I love teaching and mentoring - it's the most rewarding thing I've done in my career. Assistant Professor of Computer Science at Norco College, 15 years of experience and author of node.js development frameworks.
Hire Now
Freelance Javascript mvc developer in Bentonville, United States
Seasoned full-stack veteran. Ex-Groupon. Rails, Big Data, Functional Programming.
Previously at Groupon, automating the financial systems with Rails, Clojure, Storm, Hadoop, MongoDB. 6+ years Ruby on Rails, 2+ years Clojure, data systems, hadoop, storm, gamedev, Unity 3D, virtual reality.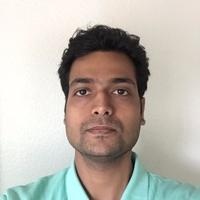 Hire Now
Freelance Javascript mvc developer in Jaipur, India
Consultant | Technical Speaker | Startup Founder | Full Stack Developer | Chatbots | AI | Machine Learning | JavaScript | jQuery | NodeJS | AngularJS | MongoDB | MeteorJS | ElasticSearch | Firebase | Android | Ionic | Mocha | Digitalocean | MySQL
** Full Time Consultant, Entrepreneur, Developer. ** ** One Minute Quick Video Intro : https://www.youtube.com/watch?v=ylxt9a-izOw ** Consult Startups and Development Teams. ** **Go Ahead and Schedule a Session with me, would love to talk to you ! **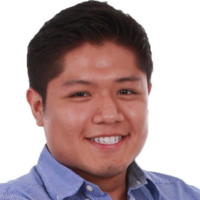 Hire Now
Freelance Javascript mvc developer in Norcross, United States
Member of Technical Staff at AT&T
I am a software developer focused on front-end development at AT&T and a master's student pursuing a degree in computer science at Georgia Tech.  As a software developer at AT&T, I have worked on various projects that involved building web apps using technologies such as HTML/JS/CSS, jQuery, Bootstrap, AngularJS, and Backbone.js. In addition, I am leading an effort to bring a consistent UI/UX to various applications by educating my teammates on various design concepts and implementing reusables solutions. My mission at AT&T is to provide a first-class user experience to our clients by using new technologies, tools, and solutions. In addition, I've recently graduated with a Masters in Computer Science from the Georgia Institute of Technology.
Need to Hire a Senior
Javascript mvc
Developer?
Get Started
Are You a
Javascript mvc
Developer?
Get paid while making an impact. Become a Codementor for the next wave of makers.
Apply Now