Freelance Javascript fundamentals Developers Available for Hire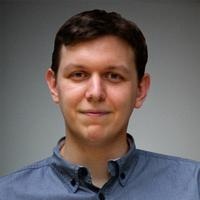 Hire Now
Freelance Javascript fundamentals developer in Ashburn, United States
Coding can be an art!
I'm a full-stack developer with 15+ years of experience in web application development and code mentoring. Are you stuck? Let me help!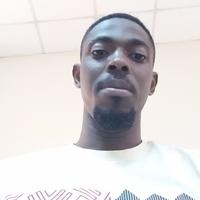 Hire Now
Freelance Javascript fundamentals developer in Lagos, Nigeria
Trainer || JavaScript | jQuery | NodeJS | AngularJS | MongoDB | MySQL | Postgres | Ruby | Ruby on Rails| React|
Helped support an online advertising company based in North America. In addition to maintaining the company's technology stack, he worked with Rails and SQL on PubSquared, a platform that enables publishers to sell their digital inventory to advertisers, to fully automate user account creation Used JavaScript and the MEAN stack (MongoDB, ExpressJS, AngularJS, and NodeJS) to develop an e­commerce platform that allows local merchants to showcase their products and buyers to compare products. Worked to develop a Rails API with an online educational company to build a freelance application for getting jobs for graduates of their various programs.
Hire Now
Freelance Javascript fundamentals developer in São Paulo, Brazil
Front End Developer at Redspark
Hi, my name is weslley and i'm a front end developer from brazil, highly motivated and passionate for development and open source projects. Always looking/trying new methods for enrich my knowledge and make better products. I have experiences developing real time applications, complex front and back end. Most of my projects are based on Asp mvc or NodeJS in the back, together with other modern technologies like Angular, React, Html5, Css3 in the front. When developing, i always take into account make the better, cleaner and simpler code. You can book a session with me here -> https://calendly.com/weslleyneri/30min
Hire Now
Freelance Javascript fundamentals developer in Dubai, United Arab Emirates
Web Development Lead at C4 Advanced Solutions
I am a full stack web developer with 8+ years of experience in developing Web Apps using Web Standards and Microsoft technologies for many industries covering almost every aspect of the software development life-cycle. I am specialized in JavaScript, C#, and ASP.NET MVC
Hire Now
Freelance Javascript fundamentals developer in Philadelphia, United States
Javascript Fanatic!
I've been coding JS since 2002.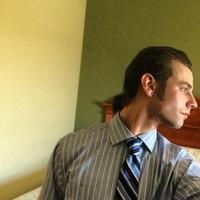 Hire Now
Freelance Javascript fundamentals developer in Ashburn, United States
Full Stack Web & Mobile Software Programmer, Consultant
I've been programming, developing, & exploring multiple facets of the web since '97. From HTML/CSS/JS to Visual Basic, PHP, and Objective-C, I've been around and back again. I'm currently focused on full stack web & mobile development, ideally building projects from the ground up and seeing them through to market. I'm seeking business opportunities for small start-ups or large companies on a passionate team with room for growth, creating a future one amazing service at a time. Specialties: Ruby (1.8.x - 2.x), Rails (2.3.x - 4.x), iOS, RubyMotion, PhoneGap, Drupal, Wordpress, PHP, Apache, HTML/HTML5, CSS/CSS3, Javascript, jQuery, JSON, AJAX, EmberJS, AngularJS, NodeJS, BackboneJS, CoffeeScript, Bootstrap, SASS, XHTML, XML, HAML, ERB, SCSS, RSS, MySQL, PostgreSQL, MongoDB, SQLite, Amazon ...
Hire Now
Freelance Javascript fundamentals developer in Barranquitas, Puerto Rico
Full Stack Javascript Developer
I have a background in marketing, sales, and management. About 2-3 years ago I decided to switch career paths into the software development industry. Best decision I've ever made. I've always had a passion for mentoring and teaching, so beginning to mentor individuals into a new career path is very rewarding. They share in the fears and desires I once had nearly three years ago.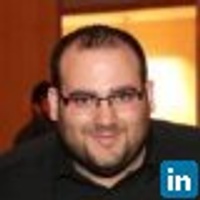 Hire Now
Freelance Javascript fundamentals developer in Nicosia, Cyprus
Full Stack JavaScript Developer
I am an experienced Full Stack JavaScript developer, with an experience of 10 years in the field. My experience working with many different platforms and projects drove me to learn more and more about the field. My specialties include development methodologies to help a developer be more efficient and avoid bugs in the code (the QA Anarchist), web debugging, refactoring, software architecture, web standards, performance optimization.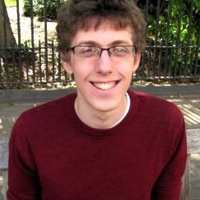 Hire Now
Freelance Javascript fundamentals developer in Chalon-sur-Saône, France
I love explaining front-end code
Son of a teacher, I always grew up with a penchant for explaining things. During my first job as a consultant / developer I led training sessions for clients and regularly helped my fellow consultants out of a tight spot when they ran into issues in their code.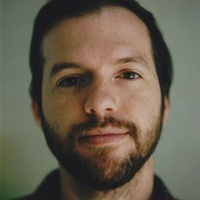 Hire Now
Freelance Javascript fundamentals developer in Ashburn, United States
Front-end developer. Going down the rabbit hole so you don't have to.
I'm best at helping with: 1. Responsive layout 2. Debugging browser quirks 3. Learning front-end fundamentals Believe me, I know what it's like to have a CSS freakout. Here are some things I just dealt with at work last week: • Why is flexbox not vertically centering in Internet Explorer 11? • Why's my header overlapping YouTube videos in fullscreen mode? • How come my sticky sidebar disappears on a real iPad but works fine in the iOS emulator? Honestly, I love figuring this stuff out. I love getting back to the basics, because when we understand *why* things go wrong we can fix them now and avoid them next time. So, if I can help you save a headache with your front-end development, hit me up. Thanks 🙂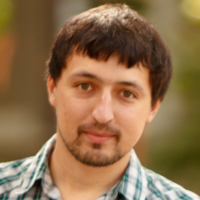 Hire Now
Freelance Javascript fundamentals developer in Ptuj, Slovenia
Full Stack Web Developer
Full Stack Web Developer, currently working remotely, interested in smart and interesting projects. I enjoy implementing new technologies and working closely with different teams. I like to find new ways to promote brands using various technologies. And also a big fan of Wordpress.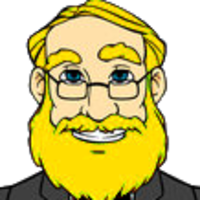 Hire Now
Freelance Javascript fundamentals developer in Chicopee, United States
I haven't had a dissatisfied client yet
MS in Computer Science with over 12 years of professional experience from IBM to startup founder to freelancer with a lifelong ♥ for coding. I've published two IT books; expect excellent communication skills and professionalism.
Need to Hire a Senior
Javascript fundamentals
Developer?
Get Started
Are You a
Javascript fundamentals
Developer?
Get paid while making an impact. Become a Codementor for the next wave of makers.
Apply Now