Not looking for Javascript api Developers? Find other types of developers:
View Profile
Freelance Javascript api developer in Haarlem, Netherlands
Web developer, who stays with the problem till the cause and solution is found.
Hi there, I am a web developer, technology enthusiast with 11 years of active experience in the IT industry . Web software architecture design, development, debugging is what I do everyday. In last 7 years I have been developing various web applications using asp.net web forms, asp.net MVC, C#.net, HTML, JavaScript/Jquery, Leaflet map API, Google maps

javascript API

and many more to provide customers a best possible solution.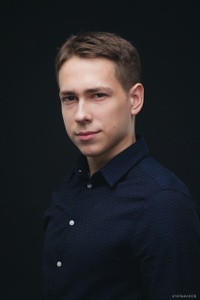 View Profile
Freelance Javascript api developer in Izhevsk, Russia
Senior front-end engineer
After 8+ years experience in a web development, my brain has learned to be flexible. It means that I got a skill to adapt to most of the projects and teams. One of my secrets of successful web development is quick understanding the core of the project, active communication with a team, understanding and solving tasks. In a web development are usually used Trello, Skype, Hangout, Git, Asana, Redmine, Jira, Slack. They help to be well-informed about the process and in communication with a team. That's why I usually work in such environment!
View Profile
Freelance Javascript api developer in Dayton, United States
Application Developer, GIS Developer, Consultant
Zhenyang Hua works as a GIS/full-stack developer at Woolpert Consultant with an expertise in Google Maps API, ArcGIS Javascript API, and many other popular mapping APIs. In the off-work hours, Zhenyang also enjoys being a freelancer providing expert knowledge and service in developing and improving mapping related projects. Zhenyang believes to improve user experience is the one ultimate goal with continuous efforts, 100% passion and love. Zhenyang loves all kinds of outdoor activities -- hiking, kayaking, skiing, softball, soccer, biking, running. He loves traveling as much as he loves Vermont cheddar and maple bacon jam burger.
View Profile
Freelance Javascript api developer in Thane, India
CTO at Urbanity | Enterprise Web & Mobile Application Consultant | Ex-Wikipedia, Google | Amongst NY Observer's Top 20 Technologists Globally
I create strategic solutions for complex technology products and challenging business problems. I am an innovative technologist with 10+ years of experience in delivering outstanding results for an illustrious clientele. I was recently honoured to be featured amongst the Top 20 Technologists Globally by The New York Observer. Specialties: E-Commerce, CMS, API Integration, Technology Strategy, Mobile markets, Agile Development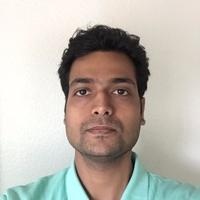 View Profile
Freelance Javascript api developer in Jaipur, India
Consultant | Technical Speaker | Startup Founder | Full Stack Developer | Chatbots | AI | Machine Learning | JavaScript | jQuery | NodeJS | AngularJS | MongoDB | MeteorJS | ElasticSearch | Firebase | Android | Ionic | Mocha | Digitalocean | MySQL
** Full Time Consultant, Entrepreneur, Developer. ** ** One Minute Quick Video Intro : https://www.youtube.com/watch?v=ylxt9a-izOw ** Most Searched for Consultant For Chatbots and Voice enabled Apps** ** Have Build Products for Startups and Large Enterprises. ** ** Consult Startups with their Product. ** ** You will not be Charged if i am not able to Resolve your Issue.** **Go Ahead and Schedule a Session with me, I would love to talk to you ! :-) **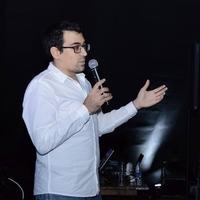 View Profile
Freelance Javascript api developer in Beirut, Lebanon
Mobile Software Engineer. Expert in Ionic, iOS and Android
Freelance Software Engineer 5 years in. Worked on around 10 mobile applications, spread out between Native and Hybrid. Designed several backend APIs in the most optimized way possible
View Profile
Freelance Javascript api developer in Bucharest, Romania
LAMP and Sphinxsearch expert
ex- Lead Support Engineer at Sphinx search.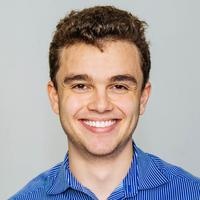 View Profile
Freelance Javascript api developer in New York, United States
JS, Backbone, and Data Viz Expert (Great for Mentoring, Second Set Of Eyes, Architecture, Tough Bugs)
A little bit about me: - Backbone.js expert - Worked with very large Data Visualization projects for the NY Fed and WSJ including maps, scatterplots, and all sort of D3 craziness - I work as a FrontEnd Engineer at a Series C enterprise software startup - I own a startup Software Consultancy called Oselot (making Enterprise Workflow software). - I also am an owner in a Semantic Web Tech firm (Datrixo.com). We basically are pioneers in using RDF for business and are currently applying this powerful cutting edge tech to anything from finance to cannibis. - I worked at large companies such as the Federal Reserve, WSJ as well as small companies. startups, and web shops - HUUUUGE proponent of Pair Programming. @ Fed I pioneered a team room where I spent ~ 90% of my coding time in Senior - Seni...
View Profile
Freelance Javascript api developer in Dhaka, Bangladesh
Full Stack Developer
I have been developing web applications for almost 6 years. Besides application development, I am usually involved in developing and designing reusable components, helping people to find problems and refactoring. I am passionate about writing quality code and making my product great by writing quality code. I love discussing about development practices and techniques.
View Profile
Freelance Javascript api developer in Passaic, United States
PHP and Ruby agile development
I've been building web applications in PHP and Ruby for 8 years. My specialties include backend development, test setup with legacy code, and XP engineering practices generally, like TDD, refactoring, and incremental design. I'd love to help you sort out your codebase, or build your skills!
Need to Hire a Senior
Javascript api
Developer?
Get Started
Are You a
Javascript api
Developer?
Get paid while making an impact. Become a Codementor for the next wave of makers.
Apply Now